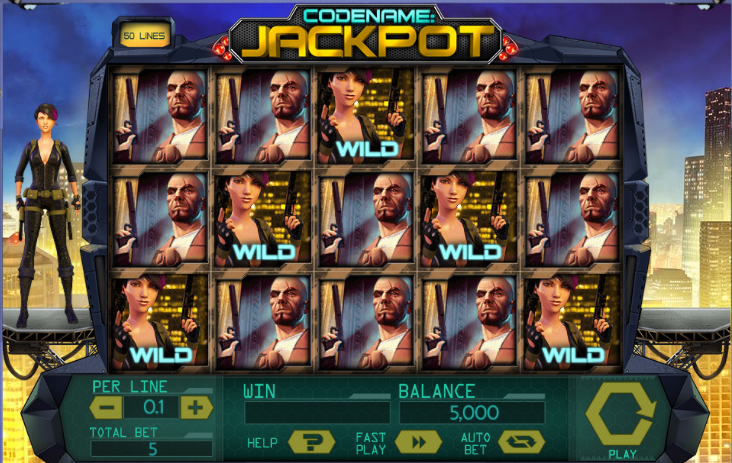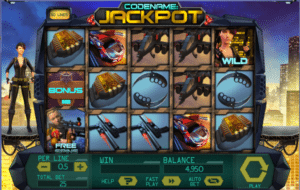 Code name: Jackpot slot machine is the game based on the theme of the ultimate spy who is in town and she has deadly skills, charm and weapons. It is hard to resist this action packed and fast packed adventure game which offers big wins.
CodeName Jackpot Free Online Slot
The game is based on fast paced life of the heroin in the game who works as a spy and her life is always at risk whenever she is in the mission.
The background of this game has sprawling modern megalopolis during the night and there are neon lights around. There is a tall skyscraper in the night while the reels look as if they are floating in air. The character of the game is animated as a 3D character.
The symbols of the game are spy equipments such as night vision goggles, computer, guns and knives. High valued symbols are Heroin in the game, FBI agent, Helicopter, Villain who is holding the gun and the sports car.
Game features
The music of the game brings out the adrenaline since it is the reminiscent for some classic themes in James Bond. The results of the game are impressive since there is a balance of the high quality and great graphics of 3D animations.
The features of the game are a classic 5*3 set up. It means five reels with three symbols at every side. The 50 paylines of the game had been fixed and you should make sure that you bet on each spin. It can sound somehow pricey, but it is possible to adjust the bet so you can bet the amount you can afford.