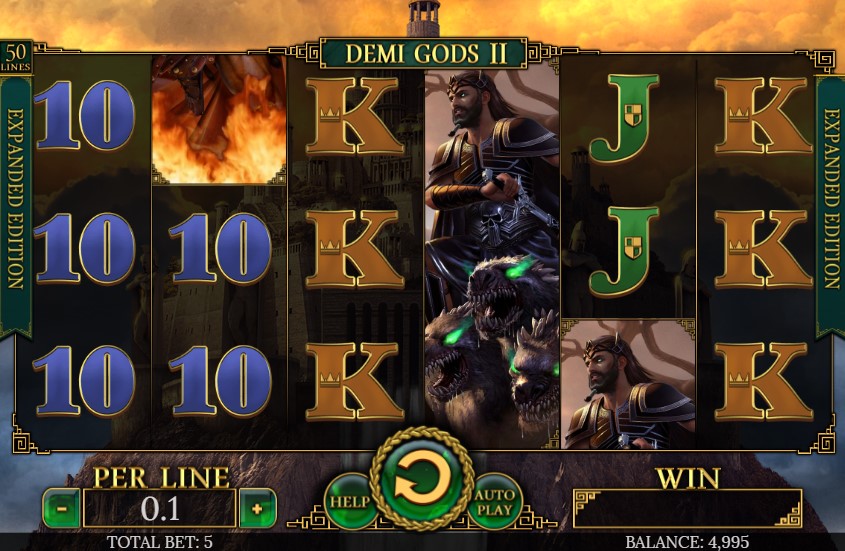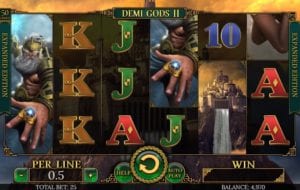 Demigods 2 EE is a highest quality online free slot game with plenty of fun and entertainment. Demi-Gods are not Gods. They are the offspring of a God and a Human. Even though they are not as powerful as Gods, they too have special powers. In fact, some Demi-Gods whose parents are powerful Gods, actually more powerful than minor Gods. Demi-Gods usually live adventurously. They spend their lives fighting bad and saving good. This game has made a portal for us to maintain a close relationship with powerful Demigods. All we have to do is be helpful in their battle against the bad. If we can impress them with our duties, they are more than willing to share their enormous wealth with us, the mortals.
Slot Machine Demi Gods 2 EE Online Free
Playing this game is a great adventure. It is one of the best created free online slot games I have ever played. Graphics, and animations are simple the best. Symbols are almost real and the animations are second to none.
Basically, this is an online free slot game with 50 amazing pay lines. These pay lines are static pay lines. To change the total bet, one has to change the bet per line within the range of 0.01 coins to 10 coins. The total bet also has a range of 0.5 coins to 500 coins per spin. This is a very good range for an online free slot game. It can simply give you wings. I mean, you can bet as free as a bird with any level of bets including lower bets and higher bets.
The reel set has been slightly upgraded in this game. There are 6 reels and 3 rows and it is a slightly different reel set comparison to other reel sets in the common market. Symbols are extra-large in this game. That also make this game one the most visually stunning games in the current market.
This game is also packed with bonus features such as free spins, win multipliers, wilds, etc., etc… Actually the list goes on and on. But for me, the best still is the free spin round. Free spins are full of amazing wins and winning opportunities.