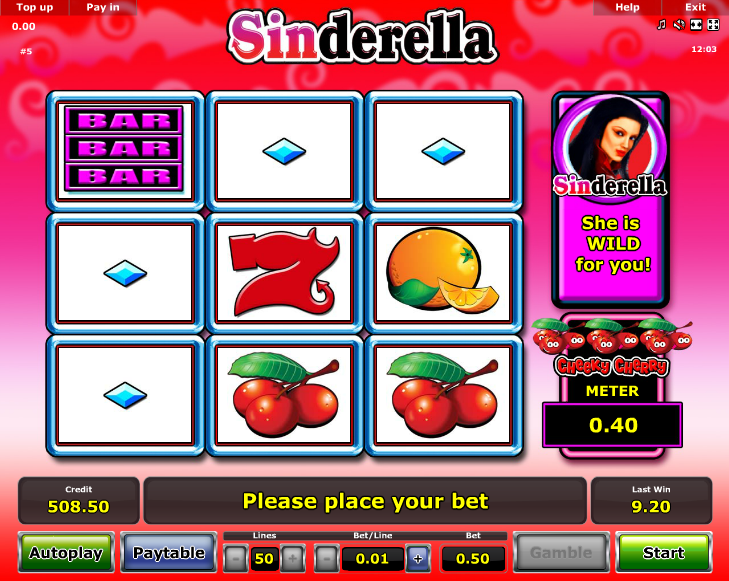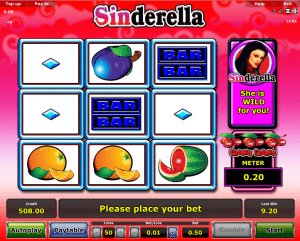 What does the words "sin" and Cinderella tell you? Yes, this game is about a fairy tale princess gone bad. The Sinderella is a free slot machine game from Novomatic where the fairy tale protagonist has been given a fun twist to make the slots look more appealing. The makers indeed have gone too bold by imagining the famous princess in this shade. The slot however is not that bold – it is basic at best. The Sinderella slot machine is best suited for traditional players or gamers who can't get enough of the golden time casino style.
Sinderella Free Online Slot
The slot has only 3 reels and 50 pay lines. The pay lines are not fixed here. This means that you can adjust them as per your liking. However, since the symbols drop out at each end, it might be better to say that this game has 9 reels. For one thing we have to appreciate the makers; they have tried to go beyond the norm and think of something different on the slots.