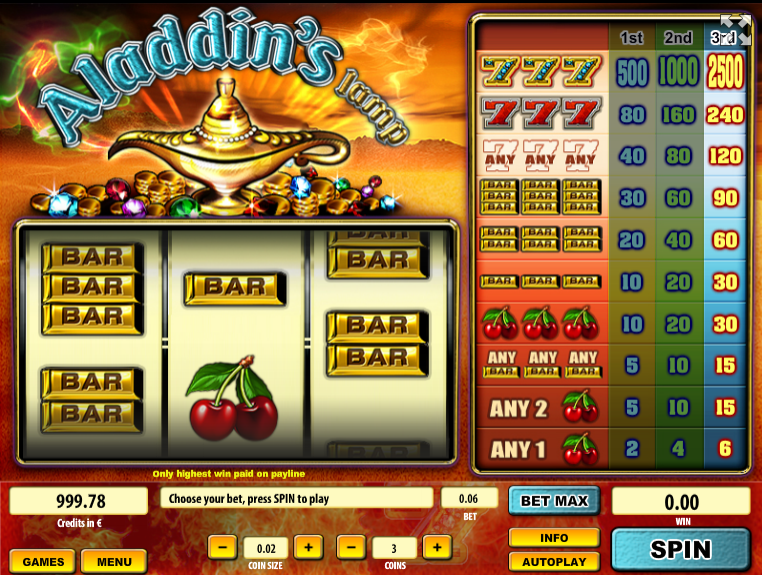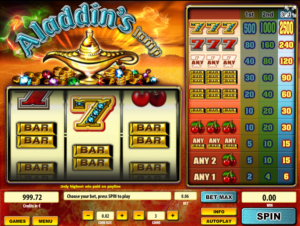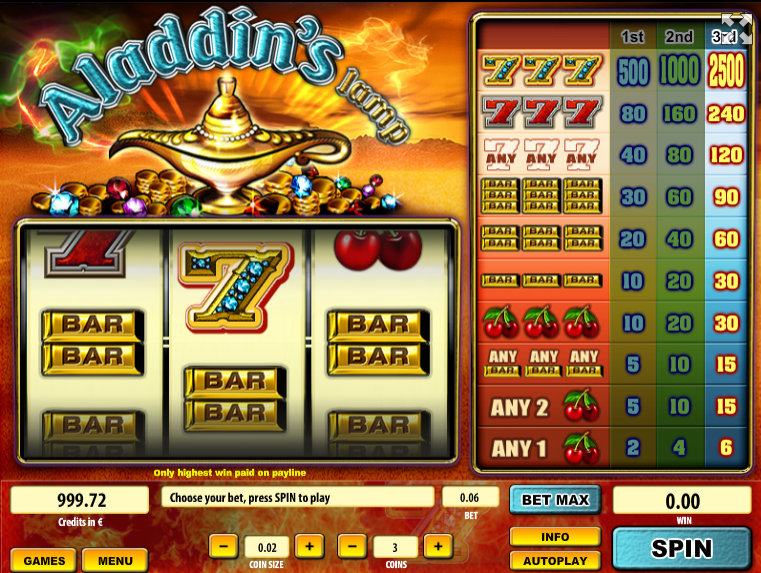 Aladdin's Lamp is quite renowned for giving you what you desire. Yes, the genie is the wish granter. So will the genie give you your wish here? Will you win the jackpot? Chances are that you will win big – but as far as jackpot is considered, you will have to work harder for it. But who doesn't love a challenge? Aladdin's Lamp is a three reel free slots game designed in old fashioned style. The background music is exotic and tends to keep things exciting. Once again because the basic game is very simple, Tom Horn Gaming has tried its best to keep the overall slots very exciting, whether it is with music or with the visuals. But even then at no time do you feel that the visuals or the music is taking you away from the main game. It is very simple and it will probably be a good one for the novices to try their hands at. The symbols are easy to learn and the concept is pretty much the same.
Online Aladdins Lamp TH Slot for Free
Aladdin's Lamp has 3 reels and a single pay line. The centre of the reels is the singular pay line on this slot. So all you have is the control over your bet on this line. You can move it up or down depending upon your preferences on the slots. The jackpot here is 2500 coins which are rewarded if you obtain three bejeweled 7's on this pay line. The jackpot and the max bet per spin are very low. This means that the risk taker in you might not feel challenged. This is a good free slot machine game to play when you are running low on cash.