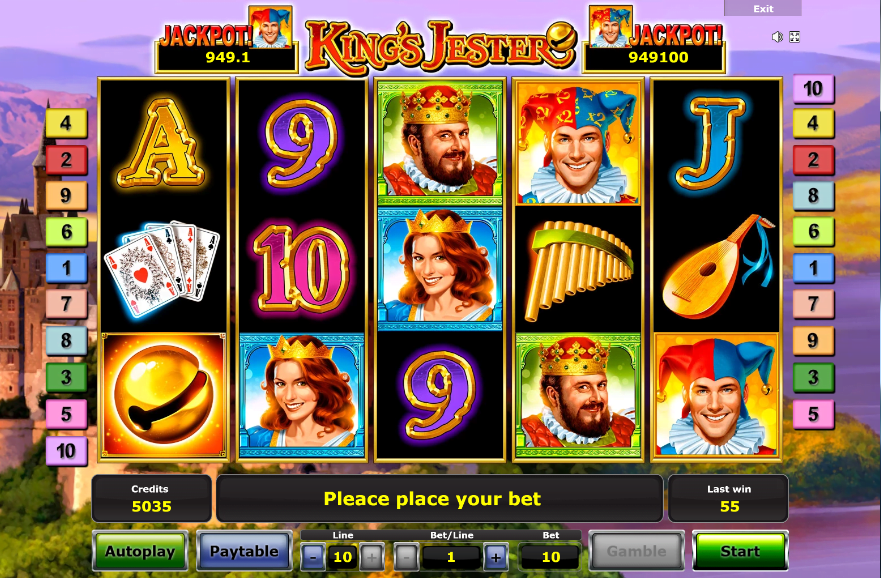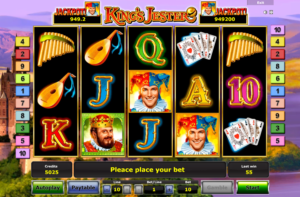 King's Jester is a free slot game with a lot of fun. It is also one of the coolest and funniest free slot machines ever developed. This game is narrated around a jolly good jester who works in a king's court. The king is not only pleased with his performances but also generous enough to offer cash for the jester's supporters as well. To become one of his fans, all we have to do is sitting back relaxed and hitting the spin button with a reasonable bet amount.
There are plenty of entertaining materials in this amazing free slot machine. First of all, it is the design. The game is designed to perfection with glamorous animations and colorful graphics to provide endless fun to the punters of the game. The music tracks are quite wonderful too.
Slot Machine The Kings Jester Online Free
The user interface is one of the most important parts of this game we should carefully study. It contains 5 reels and 3 rows along with adjustable 10 pay lines. Other than that, the line bet amount can also be adjusted from the user interface of the game. The user interface also provides us buttons to start, to autoplay and to gamble. Other than that it also has a button to enter into the paytable section of the game.
The paytable is the most important tool available in this game to show the riches of this kingdom. According to it, the king's joker is even wealthier than the king himself. He offers not only one but two amazingly big jackpot prizes for the luckiest punters of this free slot game. There is a scatter as well. This symbol is the only symbol has the power to pay at any position of the reel set. Other than the scatter, all the other symbols are only capable of making win combinations from left to right.