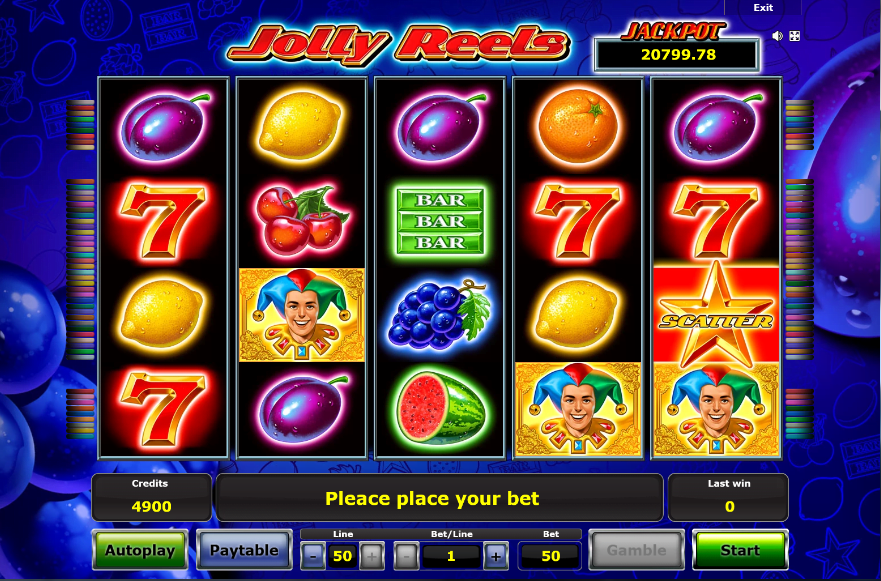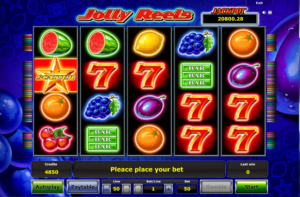 "Jolly reels" is a jolly good free slot game with a very famous retro-style theme. It is a simple, high quality and fast-rolling free slot game with plenty of winning opportunities. With an RTP rate of around 96%, this entertainer is becoming one of the most famous retro-style free slot machines in the industry these days. Anyway, the game is not a retro style in every aspect. When coming to gameplay, this game uses most advanced slot gaming technologies and techniques to provide a good solid gaming experience for our punters. It is also mobile optimized. So, you can use any device including smart mobile devices to play the game and still be entertained regardless of the format of the device.
The Jolly Reels Free Online Slot
There are 5 reels in this free slot game. Each reel is divided into 4 rows. It is one of the most popular reels setting formats in the market. On the other hand, there are also 50 pay lines in this game. It is one of the most important advantages of this game. Even though you can use any number of activated pay lines from 1 to 50, it is highly recommended to use as much as pay lines as possible for each spin. Activating more pay lines will also increase the number of winning combinations you can have with each spin. The line bet amount can also be changed from 1 credit to 100 credits with each spin. One can use these two settings to change the total bet amount. According to the gameplay rules, the max bet available for this game is as high a 5000 credits. It means that this free slot game is ready to provide massive wins even beyond our wildest dreams.
According to the paytable, the most important symbol is the symbol of smiling joker. It is the only key for the mind-blowing progressive jackpot prize. On the other hand, it also has the power of a wild symbol. There is a scatter symbol as well. Apart from offering the largest individual prize, the scatter is also capable of opening the free spin bonus round.