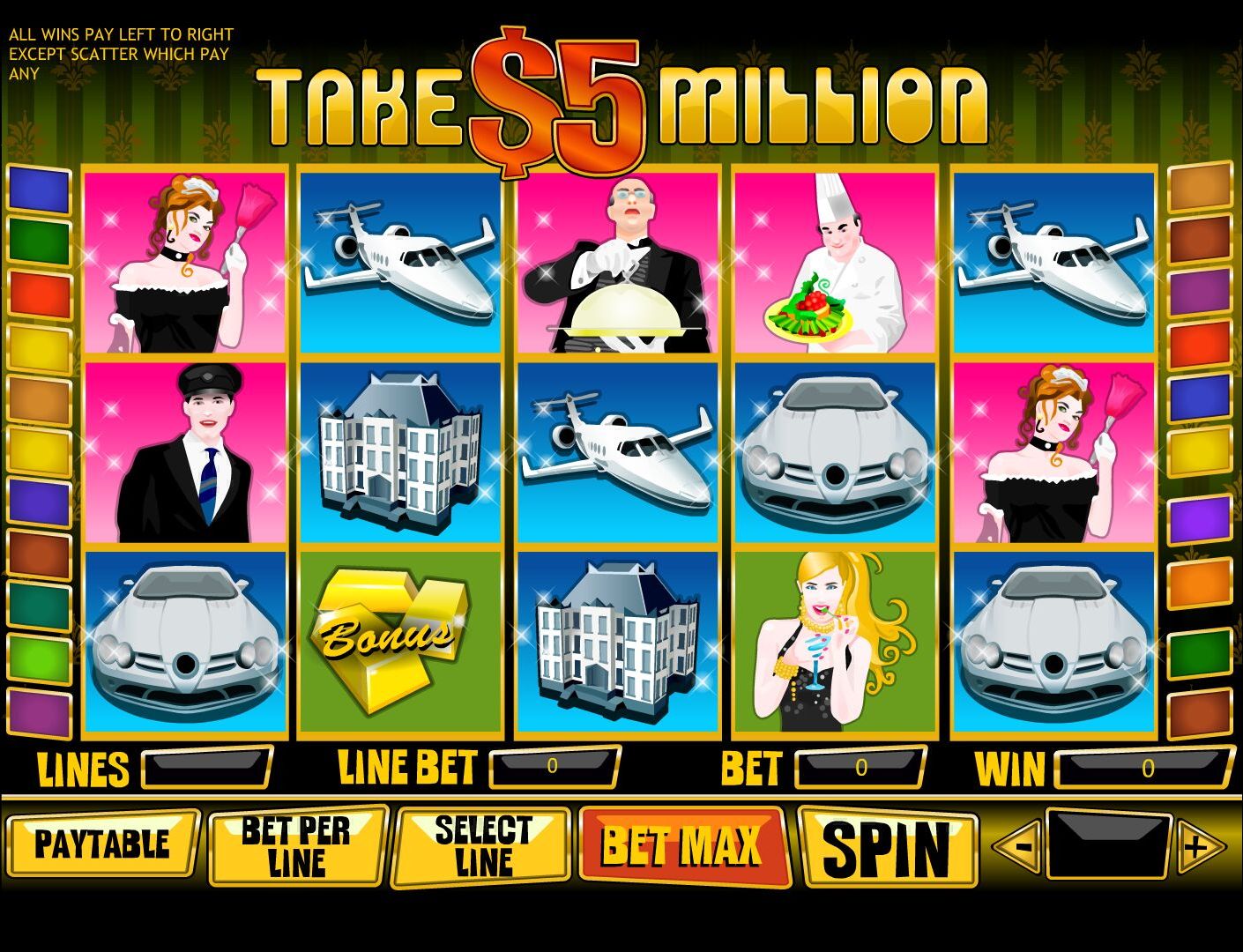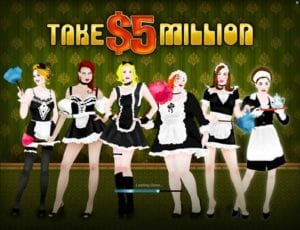 You might chuckle a little bit when you hear the name of the game. It is as if it is handing over 5 million bucks to you. If anything you are bound to think that this free slot machine game has a good payout and you are not wrong. The game does have a high payout – one that will surely make you walk away happy. It has 20 pay lines and 5 reels. Therefore it gives you more chances to win. It does not have a gamble or progressive feature though but it makes up for it in its bonus round. The coin size you can bet ranges from 0.01 to 10 – so even the heavy betters will not be disappointed on this game. The wild symbol here is the dog which will replace all other symbols when it makes an appearance on the slot machine. It does have multipliers on its reels. So you have to watch out for the symbols, especially the Lady which is the scatter.
Slot Machine Take 5 Million Online Free
Take 5 Million is an online slot machine game around the theme of wealth. You can see a cook, a driver, a butler, a house, a car, a plane and a yacht symbol on the reels. So you are taken to yet another world altogether where you will be able to live the life of the rich and famous and occasionally land a winning that will make you rich too. To do this you will need the help of the elements on the slot machine though. You will need your lady to appear on the reels as she is the scatter symbol. The Lady needs to appear two or more times on the slots to make you win. It doesn't matter then on which pay line she landed. It doesn't even need to land on the pay line for you to get winnings. You also need 3 or more bonus symbols on any of the active pay lines to be able to trigger a bonus round which will take you to the second screen.