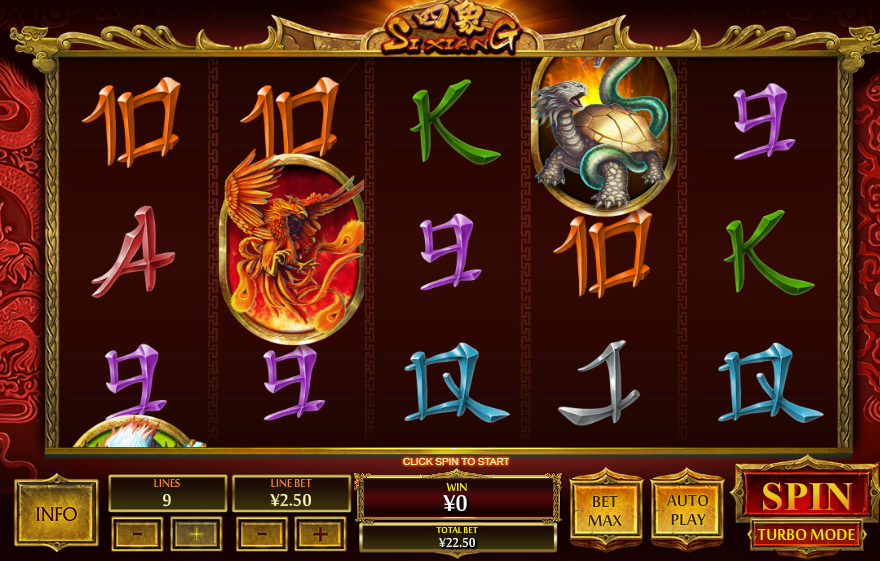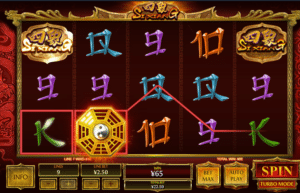 Si Xiang free slot is a game based on the Taoism power and it is a Chinese themed slot which can be played on Playtech. It is made up by 9 paylines and 5 reels.
Slot Machine Si Xiang Online Free
The theme is about the four mythological creatures found with Chinese constellation; they are Black Turtle, White Tiger, Vermilion bird and the Azure Dragon. These beasts are also the prominent paying symbol of the game. However, the game also features the wild and the scatter. The game does not feature the bonus game or free spins, but it is based more on the power found with the beasts on their own.
With the Taoist religion, it is said that there are four symbols that represent the four seasons or the four main points at a compass. They have been named Si Xiang in Chinese. There is Meng Zhang, which is the dragon which represents the Eastern China's blue water and the spring. The Ling Guang, it is a bird which represents the red land found at Southern China and the summer warmth. The Jian Bing, it is a tiger which represent the west's desert and the autumn. The turtle is called Zhi Ming, it represents the winter season with the black soil. Each one of these animal, had been captured to show the grandeur and prowess which can be expected from any legendary beast. The game also features playing cards which are A, K, Q, J, 10 and 9. The scatter symbol is the game logo.