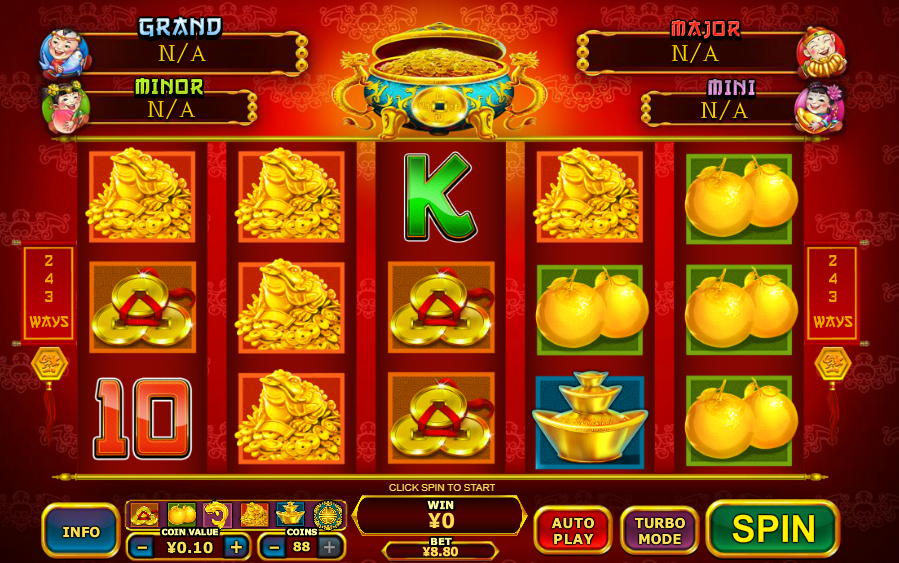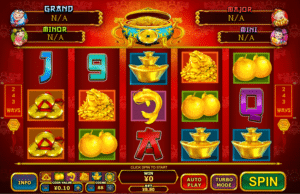 Ri Ri Sheng Cai slot machine is a game based on gold and it is not surprise since gold has always been a part of every civilization.
Slot Machine Ri Ri Sheng Cai Online Free
This game is available on Playtech, it is a 5 reel slot and there are 243 ways of winning. The spinners can win, whenever they get matching icons at the consecutive reels from the left towards the right. The game offers 4 progressive jackpots which mean that it is easy to win even bigger.
The color of the game is gold and red. The symbols of the game are these that depict the good luck charm with fortune. They are golden sycees, peaches, koi carps and money frogs. Contrary to choosing how many paylines you wish to play with, this game gives you a chance of the number of the golden icon you want to find on the reels based on how much you want to bet. With the lowest wager of 8 coins, only a golden icon will be available. In case you are a high roller and you are playing with 88 coins, then there will be five icons available on the reels.
You can learn about how much you can win from the paytable. When you get ingot, frog, koi carp and peaches, then you will win 50 times the best. If you have activated gold icons, then for five golden peaches, you get 250x, with five golden koi carps, you get 350x, with five golden frogs, you get 500x with five golden sycees, you get the jackpot which is 1,000 times.