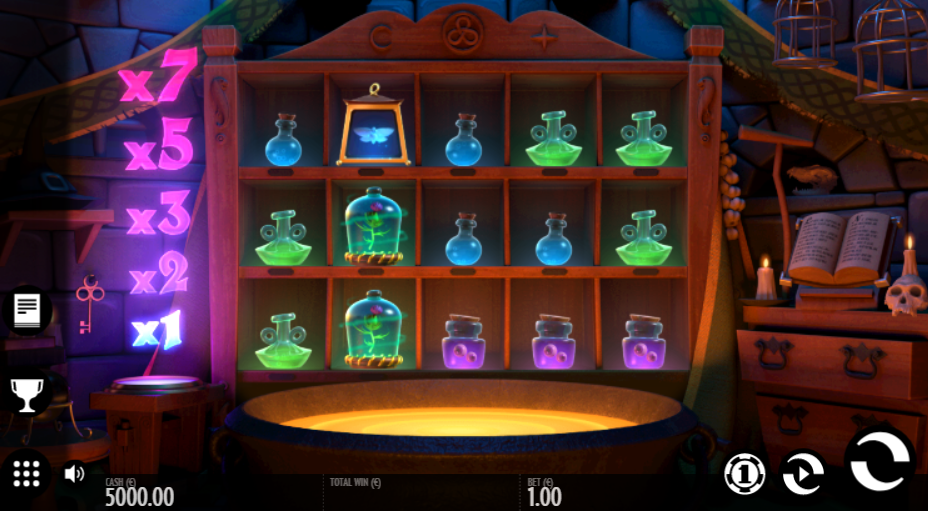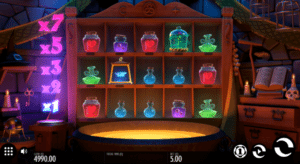 Frog Grog slot is the latest game and it has unique gameplay which had not been released. It puts the spell at the punters who want to enjoy this game especially because of its special bonus features. The reason is that the game has 5 reels with 23 paylines slot machines and they offer the dropping symbols and a 7x multiplier. The game also features the frog icons which is the wild with a mystery bonus.
Frog Grog Free Online Slot
When it comes to the slot machine, the frogs are not something that will come into the mind of the player. The frog is a stable character in most fairytale and in the stew of the witches. Frog Crog is a newest game and the background has vital ingredients to make a cauldron brew with the sorcerer's cabinets. The ingredients are prickly thistles and glowing moths. The player can spin the reels and the successful winning is gotten through matching of different potions.
The payout is based on the total bet and the number of the aligned symbols. The game has 23 paylines and the players may opt to bet starting at 0.10 up to 100.00 game credits like a bet to the paylines. With bets already put in one place, there are the reels that are put in the motions and spinners will wait to win the prize according to the symbols they get.
Game symbols
The low paying symbol is Blue potion, followed by green potion, purple potion, red potion, thistle and moth. The best feature in the game is dropping symbols and this means that if there is a win, then the winning combination will be replaced which gives a chance to a new win.