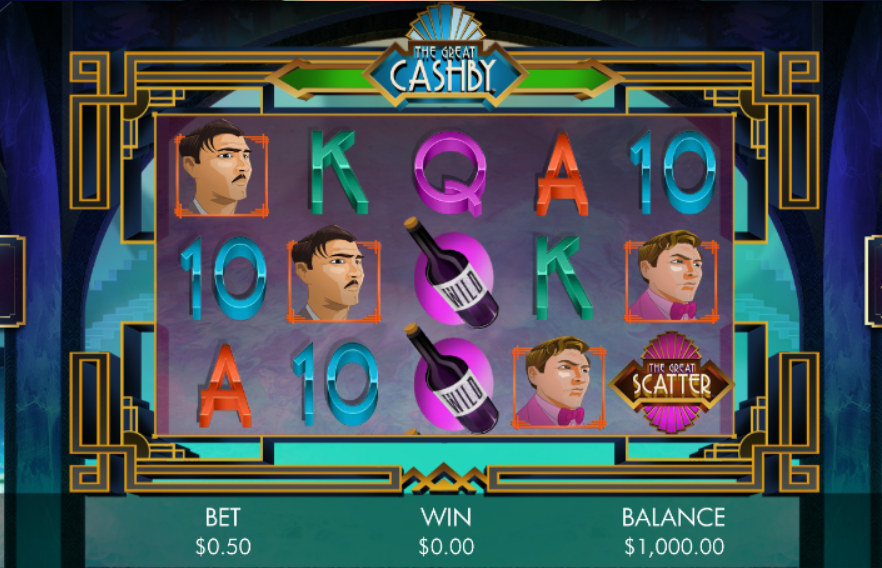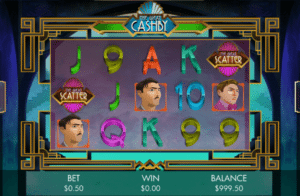 The Great Gatsby – who can forget that one-of-a-kind love story? There is mystery and romance and that is what Genesis Gaming has tried to capture on these slots aptly named Great Cashby. Although they could have actually gone ahead and made the characters look real, the developers have gone for a more graphical look. This suggests that they don't want to take away from the gaming experience.
With 25 pay lines where you can bet 250$ at max, there is a lot of scope to wriggle. The low betters should not yet look away, the minimum bet range starts from 0.01 coins. The maximum payout is 2,000 times the bet – and that is quite high compared to some other free slots games.
Free Slot Online The Great Cashby
Once you load the money and spin the reels, the game unfolds. The background music will keep your heart pacing throughout as the three main characters struggle to find their space on the slots. Of course there is a bottle of champagne which acts as the wild. But this free slot machine game has got a lot of bonus rounds which will take you further into the plot. During the bonus round you will be taken to another screen which showcases a bar. There will be a mini slot in the bar with three reels. There is another pay table where the value of the coins on these reels is listed. You can move from one level to another if you are able to achieve the desired results in the previous game. There is fun, mystery and a lot of grace in this game which is in line with the theme and which we think Genesis Gaming has portrayed perfectly.