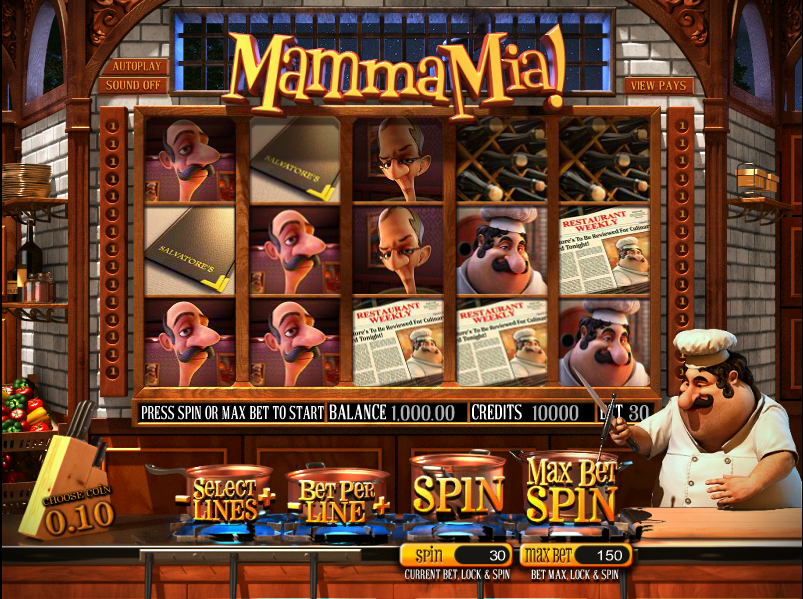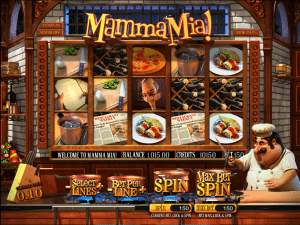 What does first come to your mind when you hear the word mamma Mia? Isn't it Italy and Italian food? That is what this game is all about. When you open this game, you don't want to "skip" it introductory part, it is so interesting and fun to watch – it is just like a movie. Also, the introductory part sets the tone for the game so you have a better sense of motive when you are on the game. This is a good game for food lovers. You can also try out other slot machine online games from BetSoft such as Pints and Pounds and Pizza Prize.
Free Mamma Mia slot machine game to play
In this game you can often hear the chef screaming "fantastico" in Italian which is fun to hear at times. The music of the game is a little off beat, so if you like it you can keep playing it, otherwise there is always an option to turn sound off. It is made with the theme of Chef Salvatore and his kitchen. So all the symbols refer to the things related to his kitchen.