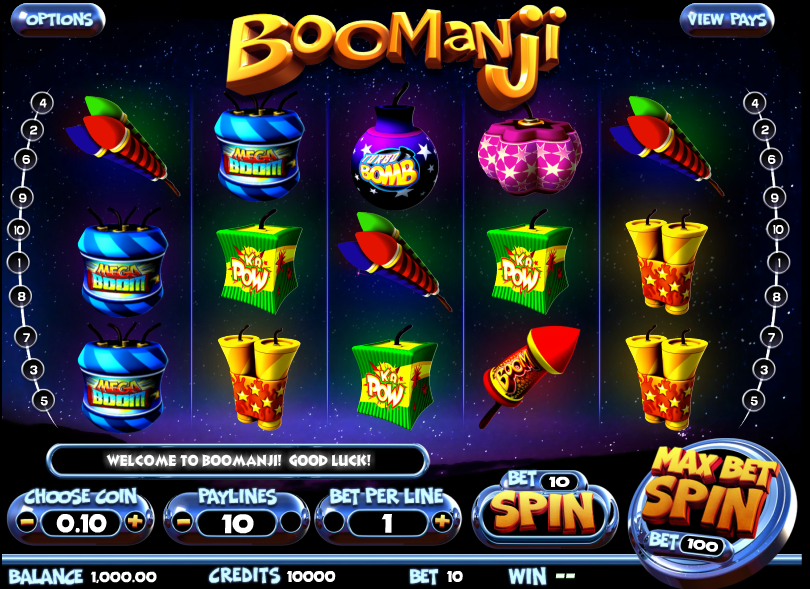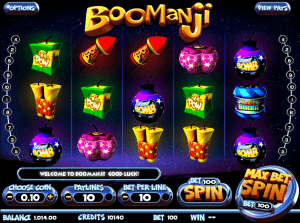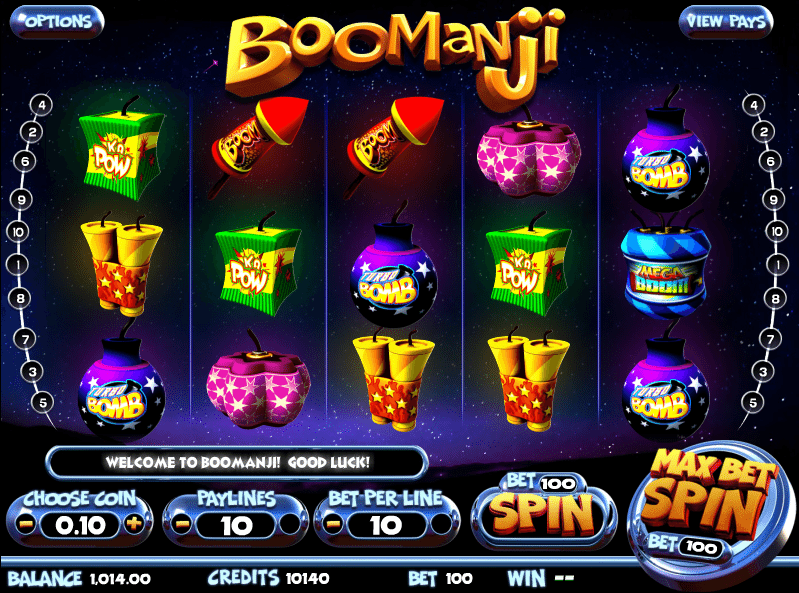 Boomanji – the name does not have any meaning or doesn't seem to belong to any character as well. So the obvious question that arises is what is Boomanji then after all? Well, in this case, Boomanji is a very intriguing slot from BetSoft, which offers the free slot machine game in high resolution 3D graphics. As the game loads, you can see fireworks crackling and you are sitting there wondering what this game is all about, then just as the game opens, you discover the slots and you are awestruck all at once. That is Boomanji for you – fun and highly addictive online slot machine game. Some of the similar games from BetSoft are "Wild Rockets" and "True Illusions".
Free Boomanji slot machine game to play
The slot part of this game is very traditional, even though the presentation is very new and rare. It can be said that this game is based on the theme of firecrackers as all the characters on the slot are that of the fire crackers.