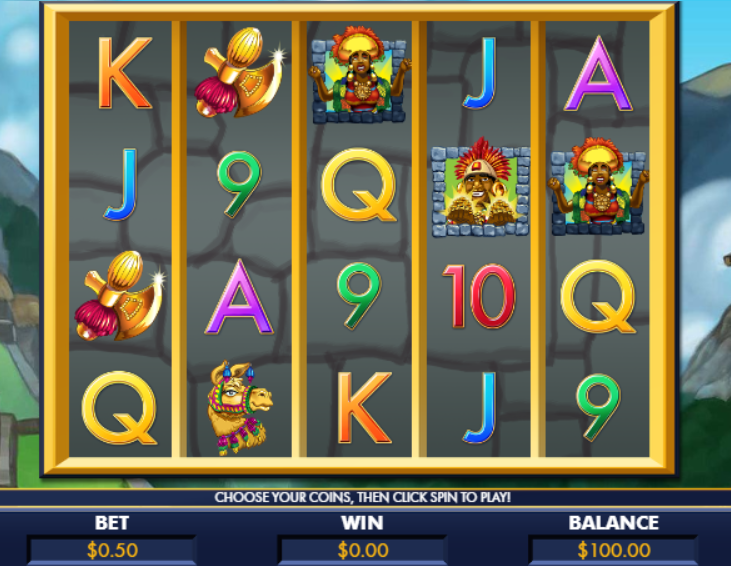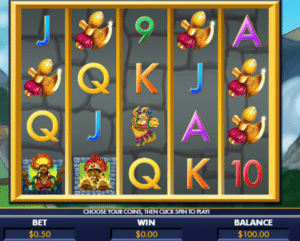 Machu Picchu is one of the Seven Wonders of the World. It is an Incan Site, an ancient city in Peru. This part of the city connects the tourists to an integral part of the long forgotten history, and this game takes you back to the legend of Machu Pichhu.
The graphics are fairly well designed and you can see the native symbols on the reels besides the 10, K, 9, etc. It was possible to go into detail with this kind of a theme but Genesis Gaming have stuck with the cartoonised option. That's a wise choice – nobody wants a history lesson when they are playing! This is why the symbols are also decorated that way. To learn more about the reels, if you are a first time player, try the free slots first.
Free Machu Picchu Gold Slot Online
There is a lot more fun than you would expect on the Machu Picchu Gold slot machine. For starters, it has a shaman symbol which is very mysterious indeed. It appears on the reels to give you free spins. Along with that, when it appears in a group of three on the slot, the symbol gets animated and loses itself into thin air.
There are two bonus games here – one is the shaman symbol replacement which we talked about and another is the free spins round. The free spins are triggered if you get 3, 4 or 5 scatter symbols present in the pay lines. The game is very user friendly. As usual, you can find the controls at the bottom which are also very easy to figure out. This free slot machine game will definitely make you come back again and again. The winnings just don't stop.