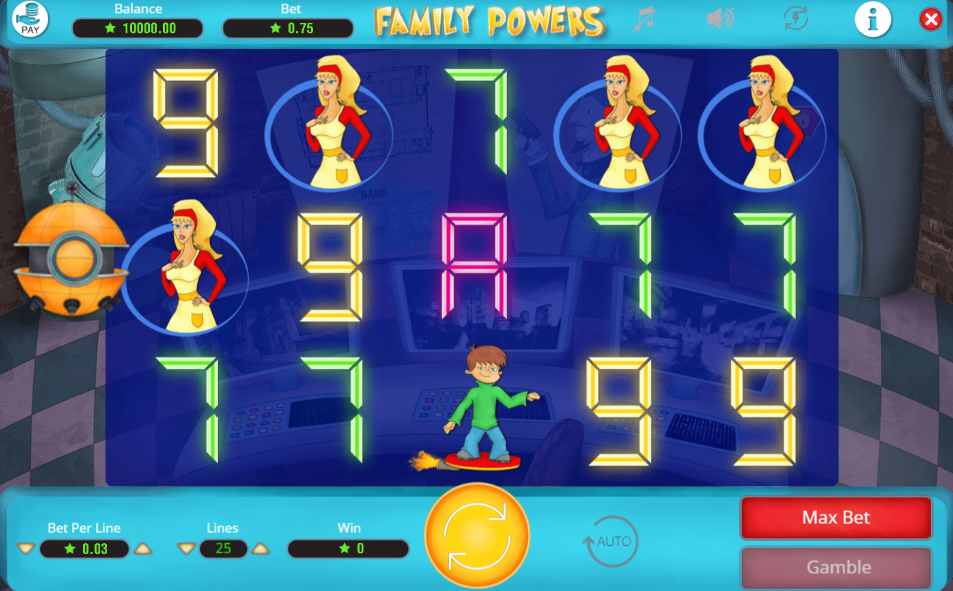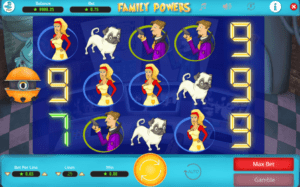 If you are a fan of the Incredibles then you are going to love this game. Although this game is not directly based on the Incredibles game/movie, it does have many features of the game. For instance, its theme is around a family that has superpowers. This slot machine from Booming Games is futuristic to say the least. In the background you will see a room filled with monitors and it looks like the villain's den. Throughout the game a haunting music plays and a man, a woman and a pot full of dollars appear on the screen as the game begins. There is an animated drone which makes its appearance on screen. The graphic presentation and the music are a big plus.
Free Family Powers Slot Online
There are 25 pay lines in total here which are running in all directions. You can press the "auto" button at the bottom to spin the reels. If you get a good win then don't forget to hit the gamble button. It is a double or nothing game where the real fun of the game begins. You get a thief or a bag of money. You can always adjust the amount you want to bet with. There is a plus and a minus button at the bottom of the screen to adjust your earnings. This game revolves around the secret agents or the super heroes. So there is always some mysterious activity going on in this slot. The bag of cash is the wild symbol of this free slot machine. The P symbol is the short for powers and it stands for scatter icon. It has all the features of the classic slots.