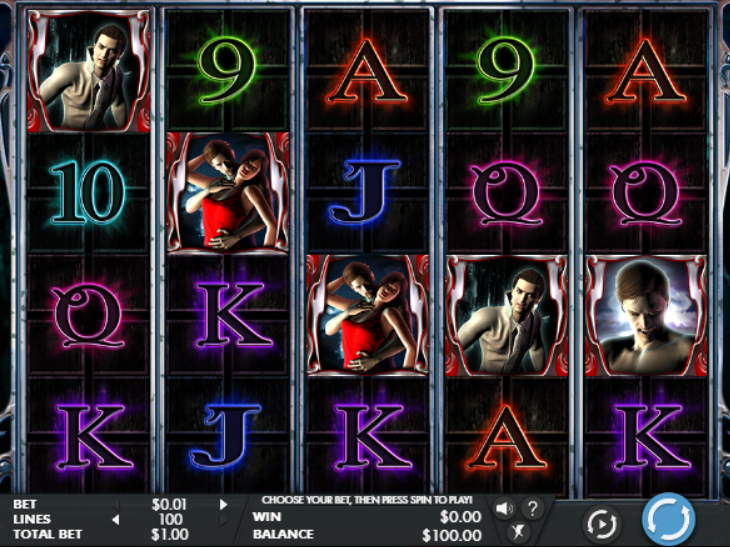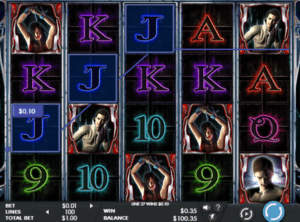 Vampires elude sometimes dangerous, sometimes passionate and sometimes downright eerie charm. This is why they are so popular in Young Adult fiction and inevitably on this free slots. Yes, there have been many games with this theme in the past, but we can see that on the opening scene there's a tall, dark, mysterious guy with a charming victim girl. We know instantly, this game is going to give us the visual delight that games like these actually deserve. Thankfully, Genesis never fails to deliver that. Also, the theme here is one that seems straight out of the Twilight series. You have to help the girl in red figure out that her boyfriend is actually a vampire. Are you ready yet?
Free Bloodlines Slot Online
There are a 100 pay lines in this free slot machine, so you better focus on the gameplay rather than the pay lines – because it is impossible to memorize that many pay lines (unless you are Sherlock!). But this unique feature allows the makers to focus your attention more on the story line. Due to this, you expect more bonus rounds, but sadly there's only one. The single bonus round will give you a free spins ride and during that it will give you multiplied earnings. When you get there or more scatter symbols on the slot machine, you will trigger 15 spins. There is an extended wild symbol feature which will substitute all the other symbols in this game. The only scatter symbol is the on which this wild symbol cannot replace but this you already know if you are a regular slot machine player. The extended wild symbol here is in the shape of a coffin!