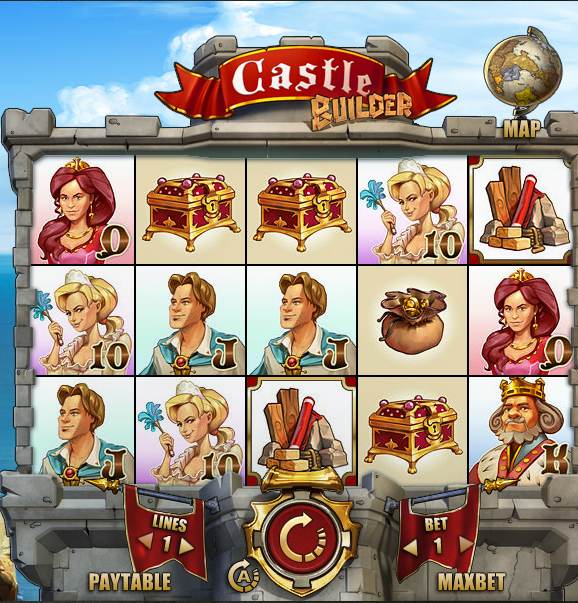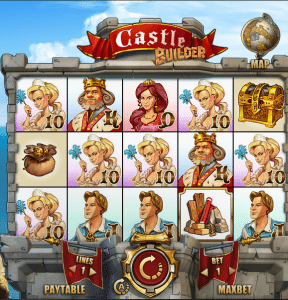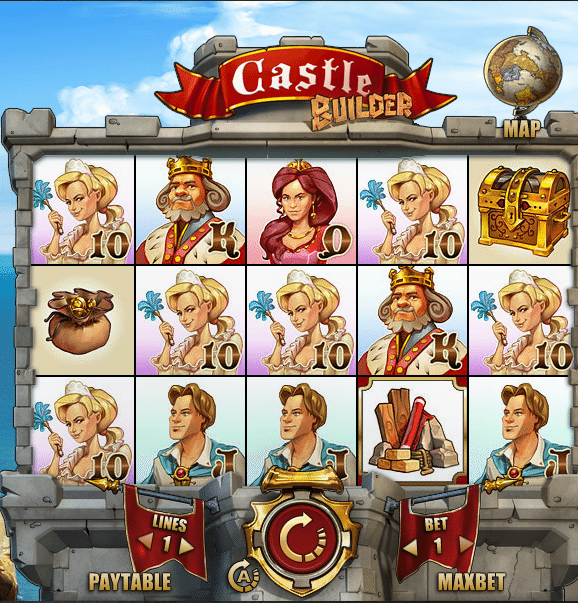 If you have been a fan of mythical games revolving around castle building, rescuing princesses and getting rewards from kings, then Castle Builder is the right game for you. This five reel free slot machine is a progressive game which means that the gamers have to keep coming back to it to complete new quests which are unlocked after every progress. Obviously, there is a hoard of winnings to be collected on the way in the form of bonuses and the ultimate reward is from the king himself.
Castle Builder Free Slot Features
The game requires the players to build about 35 castles in three different kingdoms. The material to build the castle is won through the free online slot reels. The highest pay-out per line can be up to $30,000 which will surely keep the players hooked to this addictive game. The graphics and sound effects of the game are out-of-class and the whole atmosphere created by the game is so authentic that one may quite well believe that he is playing an arcade game rather than a free slot. This game is a must try for those who are looking for something different.