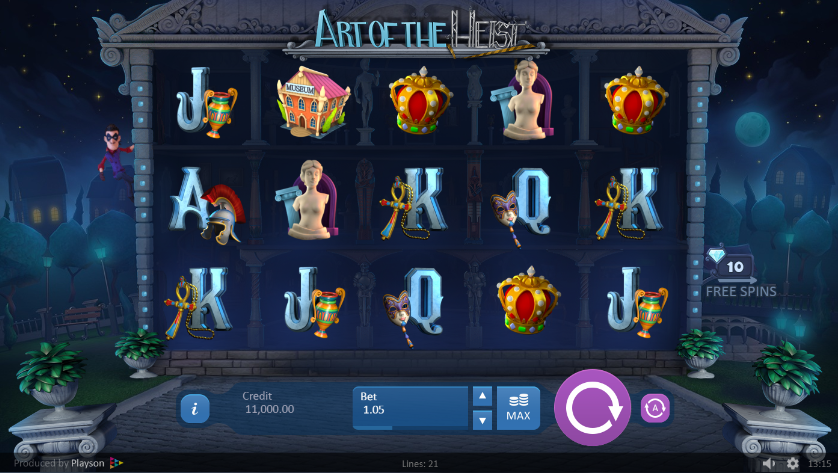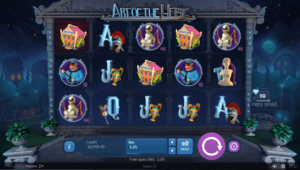 Sometime the slot developers may come out with something which is innovative at a certain level. Even if it is not something done by each developer, when it happens, it will change the game world completely. This is a slot that you can find at Playson. The game starts with an opening cinematic which is a rare feature in the online slot.
Free Slot Online Art of the Heist
The thief breaks in the museum full of the artwork and statues that are protected by the backdrop and lasers. After entering the museum, the thief has to dodge the danger since there are a number of mummies that are roaming into the halls. A dark but starry night offers the perfect cover and there is a shooting star that takes place from time to time.
Game symbols
The game is powerful visually and it takes place on 21 paylines and 5 reels. The symbols of the game looks better and there are the classic number and letter together with the museum security, crown, decoder and a mummy.
A user interface of the casino looks cool and for a background, there are engraving which are common with roman pillars. They look as if they had been carved in the cold grey stone while they look immaculate at the screen. The interface holds the spin option, auto spin, max bet and total bet. Over the row, you may find free spins bet, winnings and total credit. The player can get help from the auto spin features. You can set it, so that it can stop when you reach a certain amount of loss or if you win big.