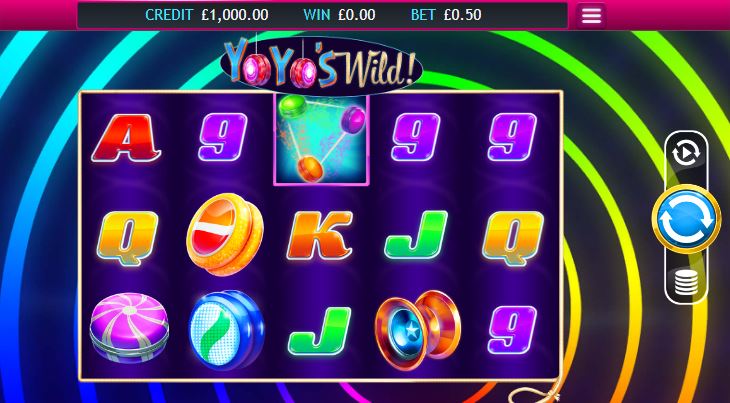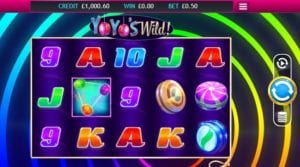 Yoyo's wild is the slot found at Eyecon and it brings back the childhood memory. The game has bonus feature, tricks and prizes.
Free Slot Online YoYos Wild
Yoyo is a famous toy in the entire world. It is of a simple design, it has two disks with a string, but it has brought enough fun to the players. The theme of this game is about yoyo culture and it is one of the first yoyo games that have been developed.
Whenever a player spins, then there are purple and red yoyos that will come down and they will look as fireballs at the string. Most of the symbols are based on the yoyos, there are yoyos of different colors and such as brown, purple, blue and orange and others are made up with small dots, spirals and lines.
Symbols
To start playing, the player can adjust the bet and the minimum bet for each line is 0.01 while the maximum is 0.50 for each round. The highest bet for the entire spin will be between 0.25 and 12.50. The auto play is available for 100 spins.
The game takes place over 25 paylines, 3 rows and 5 reels. It does not have any jackpot, but it opens up enough prizes and potential win.
The spinning yoyo, which is red at the outside and a purple color at the middle works as a wild. It will replace other symbols but not the scatter. The scatter looks as three small yoyo, the green one, purple and orange and they are in a triangle. They open up a bonus game, besides multiplying the bet by getting three of them. When a wild feature is activated, the player can win using all the four special features and yoyo tricks.