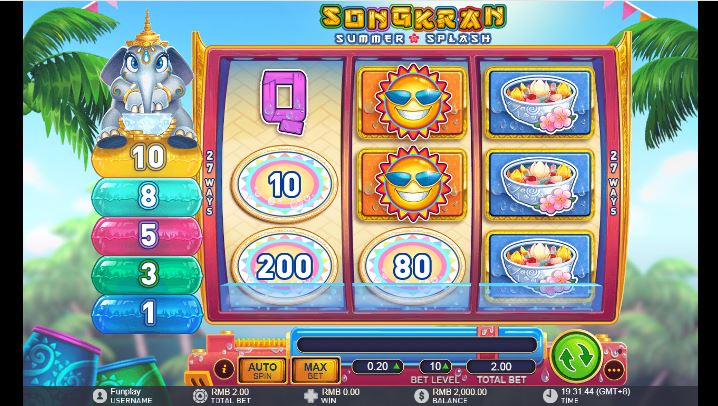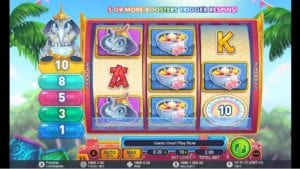 Songkran Summer Splash is a free slot online from Gameplay Interactive and it is meant to celebrate the New Year with Thais. Thais New Year falls in April and it is the start of summer. The game looks complex and there are detailed icons with gold matrix with lively colors. There is an elephant near the reels and the decoration and greenery at the background.
Free Songran Summer Splash Slot Online
The game has 27 paylines with 3 reels. The game has ten symbols which are normal playing cards which have been stylized, the sun, floral decoration, elephant and flower plate. The circle which is a festive booster works as the special symbol. By getting five of the circles, the player will get three respin. Whenever the player gets new boosters, the reels will reset again. At the end of the game, the player will get the value which is displayed over the boosters.
How to play
The game is the easiest slot that you may find on the modern online casinos. The win will take place at random so there is no technique or any skills that it is required to win. If you are accustomed to play the slots, then the rules do not change.
After deciding to play, you should then decide how much you want to play with and the budget you want to play with that day. You should also visit a paytable to know how much you will win by getting any of the available symbols. After setting the bet, then it is time to click on spin button and the game will start.
If you are not convinced that this is the right game for you, you can start with the demo game and turn to real money game when you know everything you can expect from this game.