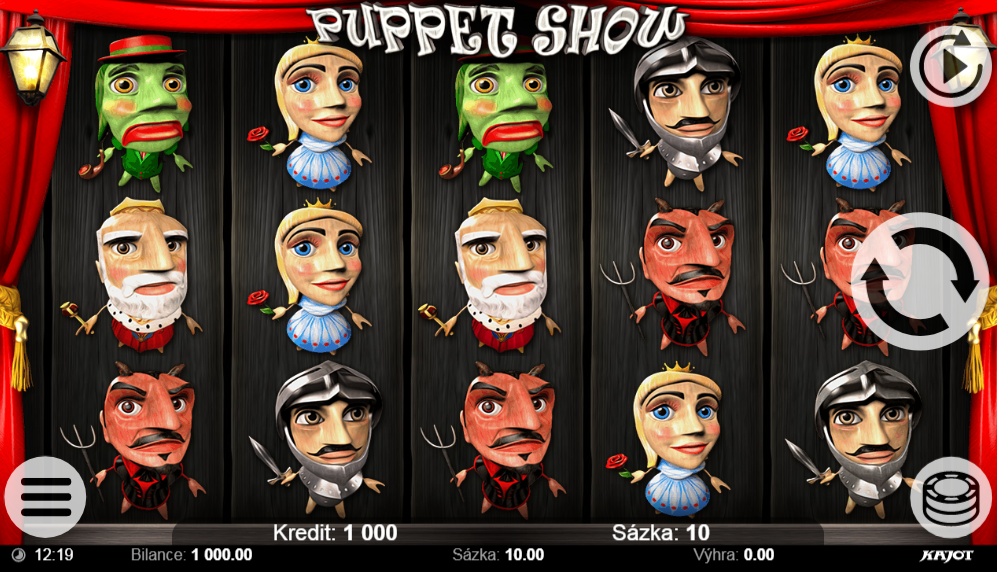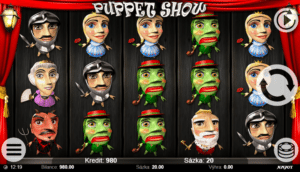 The puppet show is an intuitive and quite entertaining 5 reel slot machine that offers players opportunities to win big time. It has 27 paylines in case a player gets 3winning symbols, 81 winning lines for 4 identical symbols, and 243 winning lines for 5 winning symbols. Of course all the winnings are only valid from left to right. It comes with quite a number of unique features that players should understand in order to enjoy the game. While these features vary they are central in how a player wins or loses the game.
Slot Machine Puppet Show Online Free
Symbol WILD will substitute every other symbol during play except the Mystery symbol and the bonus symbol. There are also the drop off symbols which replace other symbols during a win (of higher position), and so players stand a chance of winning multiple times. At this particular time of play, the effected multiplier is always increased by 1 but can as well go up to 5 times higher. Puppet show also offers mystery bonus game especially when on reels 5, 4, and 3. In this case, a player has the opportunity to choose one of the mystery symbols increasing chances of getting the bonus game and getting higher payout. Also, with puppet show, a player is able to get free-spins bonus game the spins can either be 10, 20, or even 40, based on what bonus game offers.
Symbols
The main symbols of the puppet show game are; bonus (scatter), devil, Nix, princess, Night, queen, King, Mystery (scatter), and of course WILD.