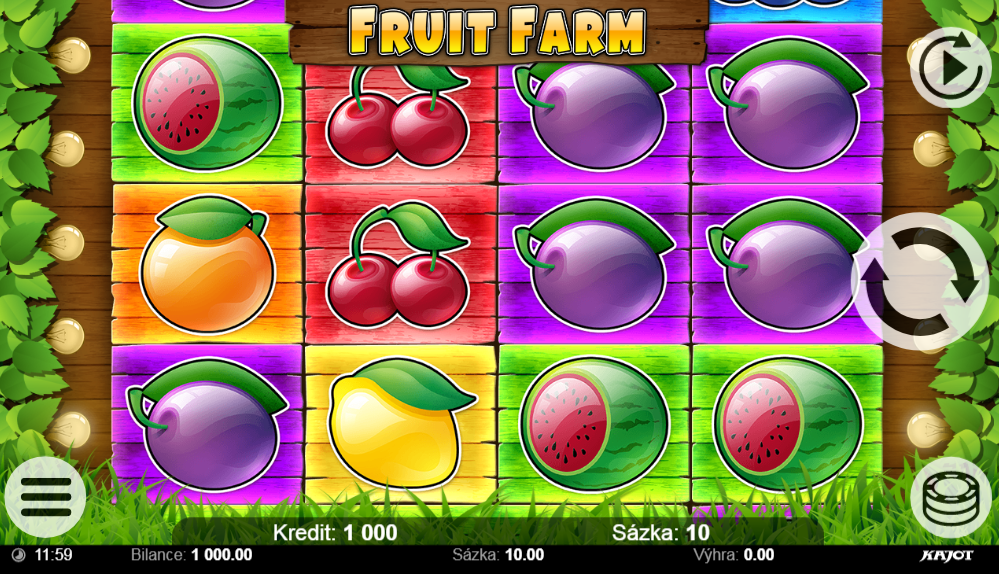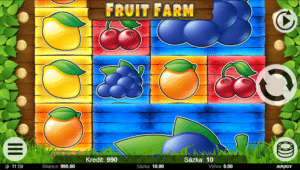 This is quite a unique game that everyone (both new and seasoned) gamers should try out. It is a 4 reel slot game with 27 paylines just in case of any 3 winning symbols, but also offers 81 winning paylines for 4 winning symbols. Actually, with a good strategy and little bit of luck you can always be on a winning streak at each individual game you play. Importantly, it incorporates great features to make the game intuitive and more entertaining.
Slot Machine Fruit Farm Kajot Online Free
One of the main features that make fruit farm a great choice are the big symbols, of which can appea 2×2 or 3×3. Basically, the big tiles are the symbols of individual slot they are covering. There is also the hedgehog bonus which appears when there are no winning combination after a player has placed a bet. This symbol will always exchange a non-winning combination so that a player has another chance to play and gain bonus win. In a nut shell, the symbol increases your chances of winning the game at each round played. Remember, there are additional symbols in the game with varying multipliers, too.
Symbols
The other symbols included in fruit farm slot include; melon grapes, and plum, for the melon you get 2x, grapes1x, and plum 0.8x. The orange has 0.6x, lemon 0.4x, while the cherry stands at 0.2x, of which is multiplied with your stake just in case you get a winning combination after placing your bet. It is important to understand that the winnings are counted from left to right irrespective of the lines, and the highest on each line in added up.