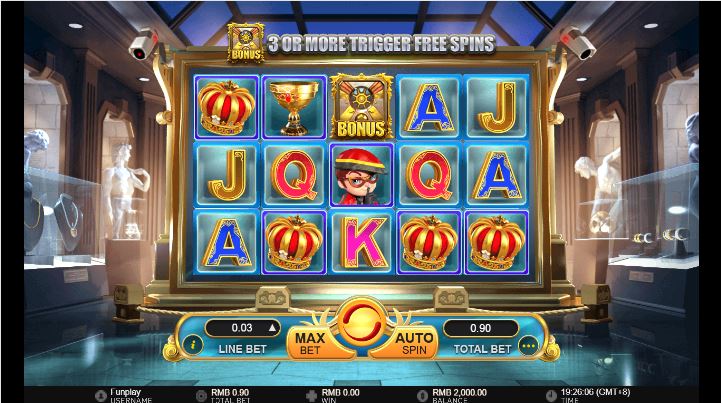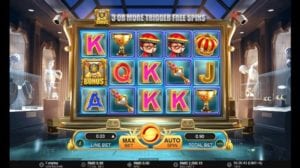 Phantom Thief slot is a game available from Gameplay Interactive. The game is unique slot and the player gets to experience how it feels to be a thief that pulls off the best heist.
Phantom Thief Free Online Slot
The game takes place on 30 payline with 5 reels. It offers a cascading feature and upbeat music. It makes the player to feel as if he is in the James Bond movie. The background of the game is a museum and this shows that the heist will be about expensive art. The symbols of the game include shiny and valuable crowns. The only thing you have to do is stealing them and to get away without being detected.
When you play, you need to be at the look out of a bonus symbol which will activate free spins and will give the player a chance of getting the valuable pieces.
The game is filled with expensive pieces of art with cops that want to catch you.
The player should not expect too much from the game, because the highest that the player can get is 800 coins for each payline, while playing in a base game with free spins.
One of the features to expect while playing is to get the bonus symbols over the reels and they will activate 6 free spins. With free spins, the new set of symbols may come into the play and they will open enough of the paying symbols with scatter symbols that pay enough money. The symbols played in the new game are new, but they have their correspondents in normal game. Only the highest paying symbols will appear.