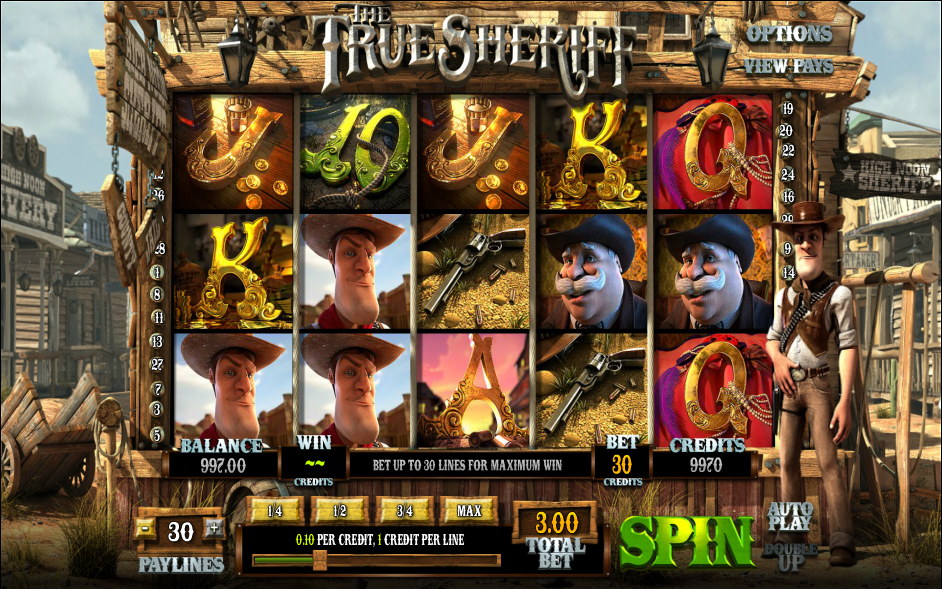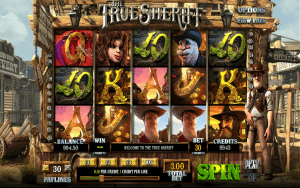 The True Sheriff is an amazing free slot machine game from BetSoft which gives you the experience of enjoying the cowboys and some real gangsters on the slot machine. Here you will be able to see characters from the old west rides. If you love those golden old days, then this theme will entice you for sure. Not only has this game been made rich in visuals, but also it has a very spine chilling background score, wherein you can hear the foxes howling and the dogs barking – it is one fun game to play when you want a little thrill altogether. Some of the other games of the same kind are The Slotfather and Armadillo Arte.
Free The True Sheriff slot machine game to play
In The True Sheriff there are many bonus rounds and free spins rewards which help you get closer and closer to the jackpot amount. The rounds are designed to give you more of the cowboy experience in this game. You can set your bets from 0.60 to 150.00 per spin.