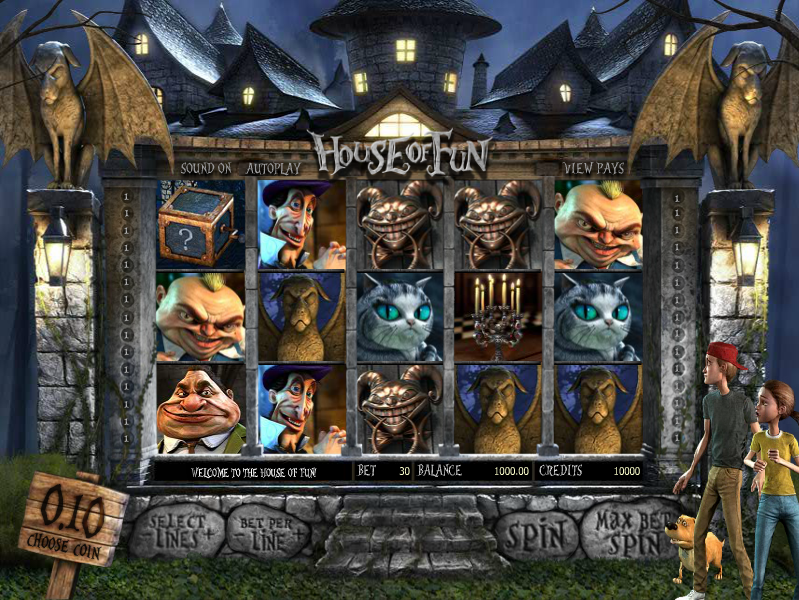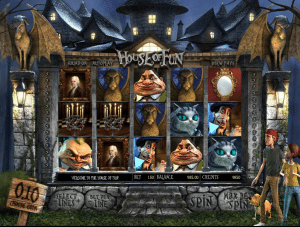 Everything that sounds like fun isn't fun or is it? The House of Fun is a game based on the theme of a haunted house. You will be able to see the story line building as the two characters of the game move into the "house of fun". This game has been presented and designed in such a way that the graphics almost seem real and the fact that it has such a powerful background score for the slots makes it a more potent slot machine game. This is also a online free slot game wherein you can play it for hours at no cost. For similar games you can visit games such as House of scare and Creature from Black Lagoon.
Free House of Fun slot machine game
In this game, all the hosts of the House of fun are actually mad, and if that is not enough for you, the slot board has cards which have the mad hosts as the wild card and scatter cards. They also trigger the click me features.