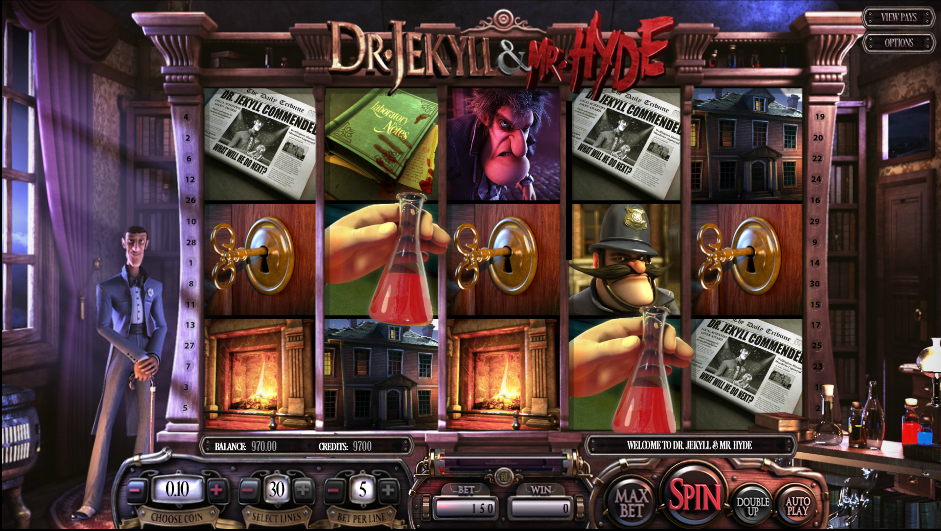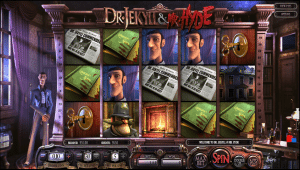 Who doesn't love Dr Jekyll and Mr. Hyde? These are the stories we have all read and loved during our childhood. Also, it is the right blend of character, mystery and adventure – just about what we need at the slot table. So this theme goes pretty well with the free slot machine gaming. Backed with powerful 3D graphics from BetSoft this is one of their highest rated games on casino listings. You can also try out Frankenstein and Mythic Maiden from BetSoft.
Free Dr Jekyll and Mr. Hyde slot machine game to play
This game is sure to bring about some strange feelings and add some mystery on the slot reels. Combined with traditional gaming and Jekyll and Hide characters on the reels, you will have every bit of fun with this game. The maximum payout here is a whopping 480,000. Dr Jekyll and Mr. Hyde not only has stunning visual but also has an eerie soundtrack, which goes on in the background, making this whole affair even spookier.