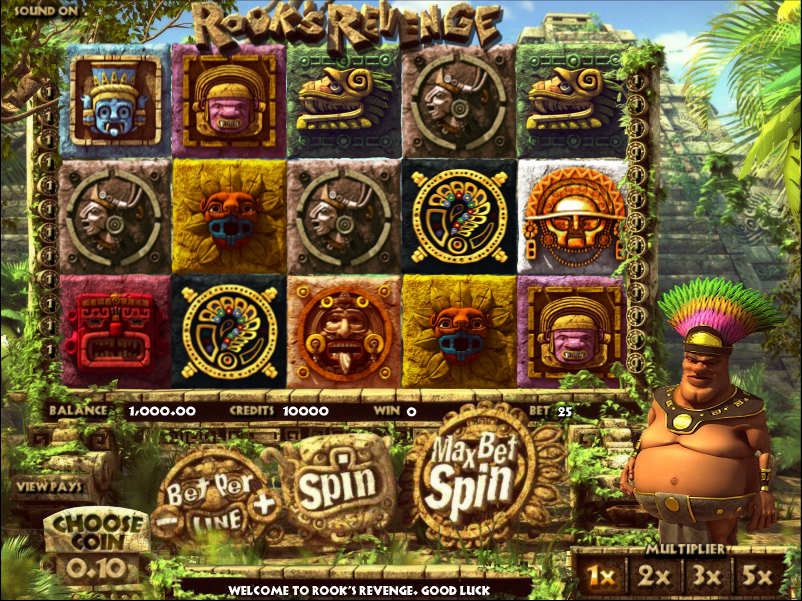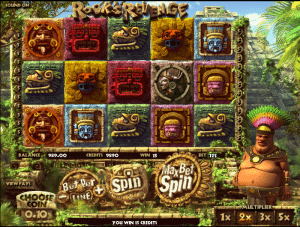 Rook's Revenge is an online slot machine game which takes us to the world of the natives. You can find a lot of similarities with the symbols of the Aztec games from BetSoft. This free slot machine game has numerous opportunities to make extra credits from. Even the appearance of the slots is so attractive, that you will not be able to stop playing. The music goes well with the rest of the theme, but compared to the other background music from BetSoft, can be considered to be a little bit mellow. If you loved this theme then you can check out some of the other games from the makers such as King of the Aztecs and Aztec Idols.
Free Rook's Revenge slot machine game
In Rook's Revenge you will be presented with many bonus rounds, which will fetch you additional points. Also, this game has a cascading wins feature which makes it even more interesting. With a few symbols at the right places you just keep opening new rounds on this game.