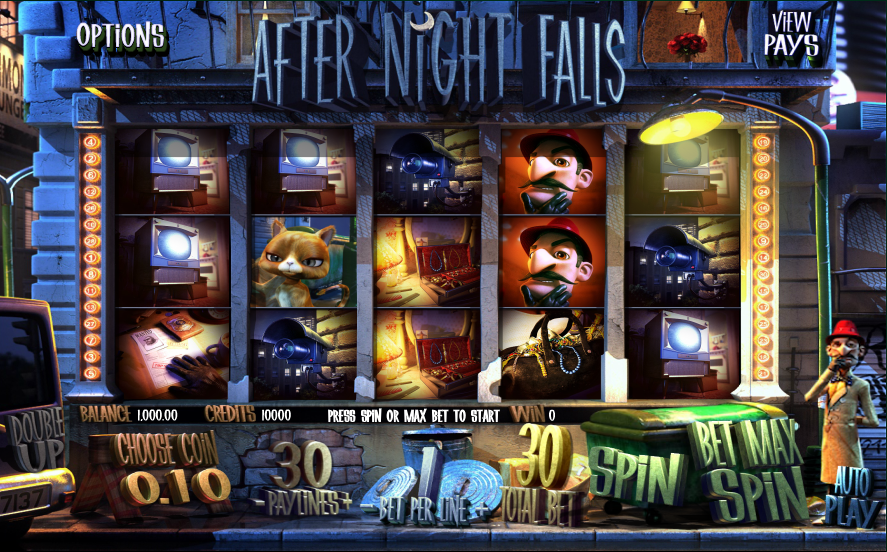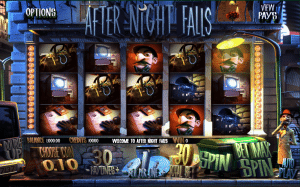 Is there a detective in you? This game is all about a detective who looks for criminals "After Night Falls" so if you enjoy criminal stories and mind bending adventure, then this game will enthrall you. It encompasses a 3D based slot game which has a pretty user friendly interface. The best part of this game is its graphics – the beautiful graphics will capture your imagination and spark your interest right from the start. If you are looking for some mischief and some risk taking, then what other place to be, than this slot game? Also, this online slot machine game is basically really risk free. You can play similar free games from BetSoft such as Heist and Good Girl, Bad Girl.
Free After night falls slot machine game to play
This game has three or more symbols which you will see appearing throughout the heist. If you get 3, 4 or 5 desk symbols, then you will be eligible for free spins. The number of spins which you can win is a random.