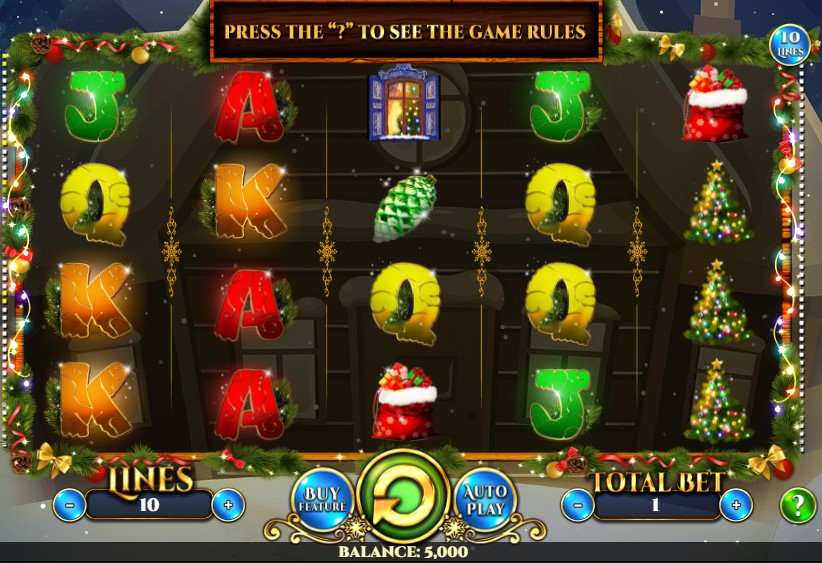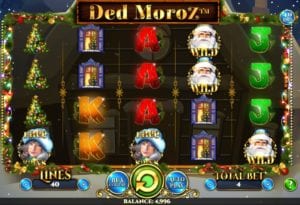 Ded Moroz is not just a game. It is a Christmas present for the fun loving online slot gamers from the house of Spinomenal. This amazing game is based on a magical old man who has come to this planet only to give away awesome gifts for luckiest slot gamers. Anyway, he is not the Santa. But they could be friends or even brothers. But who cares as long as he is only here to offer wealth. On the other hand, unlike the Santa, Ded moraz does not rest at the end of the Christmas. He serves and offer prizes 365 days 24×7.
Ded Moroz Free Online Slot
There are 100 pay lines activated for this x-mas based free slot game. It is a big number; on the other hand, these lines are not static. One can activate or deactivate pay lines with a use of couple of simple buttons in the control panel of the game. The range is in between 10 to 100. The total bet amount also changes with the number of activated pay lines; it also depends on the amount of line bet. According to the user control panel. The total betting amount has a range from 0.1 coins to 1000 coins. It is actually a brilliant range. It is a kind of range which attracts all levels of slot gamers from low betters to high rollers.
Apart from the betting range, other components of the game also has updated to match the demand of various levels of players. According to the info section, there are several very interesting bonus features included in this slot machine. There are buy features, moving stocked wilds, free spins, wilds and scatters. Each has different mechanisms to increase winning chances of the player.
Ded Moroz is a high quality and total modern online free slot game. It supports all types of operating systems and devices. There is also a mobile friendly version as well. Honestly, with all these cool features, this game has the power to manipulate players to spend hours and hours without getting board.