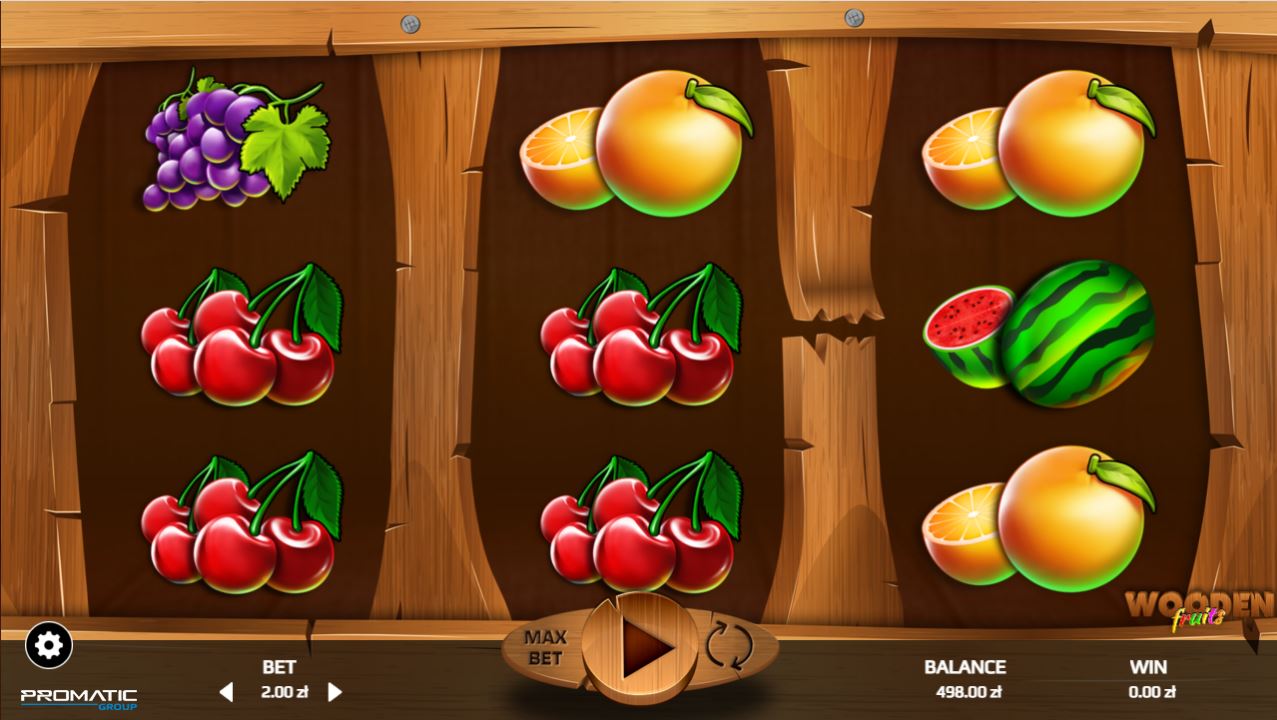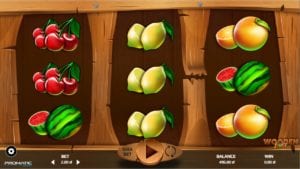 Wooden Fruits is a jolly good online free slot game. It is narrated around the classic slot gaming theme, fruits. The game is also one of the easiest and simplest free slot games in the market. It is obvious that this game is developed for the traditional slot gaming lovers. Anyway, the game is also suitable for beginner level slot game players. Playing this slot game does not need special slot gaming skills. Rules are so simple as well as the game play techniques for this game.
Slot Machine Wooden Fruits Online Free
Wooden Fruits is a 3 reel online slot game with 3 rows and 27 pay lines. These pay lines are static for the game; you cannot change the number of activated pay lines from spin to spin while playing Wooden fruits. It is a very important change made by the developer for this traditional themed slot machine. This change alone make this game a better and highly profitable one comparison to other traditional themed free slot games.
Watermelons, Lemons, Grapes, Plums, Cherries and Oranges are the fruit symbols in this amazing free slot game. Other than that there is also a symbol of a fruit basket in the symbol lot. The symbol of fruit basket is an extraordinary symbol for this particular slot game and it has some extraordinary powers according to the pay table of the game. It is also the wild symbol of this game and has the power to replace any other symbol and turn a non-winning combination in to the winning one in seconds.
There is no other bonus options available in this game. But the game offers amazing prizes more frequent than any other slot games available in the current market; the RTP rate, which is around 97%, also says it all. The game is also mobile optimized and supports all kinds of online platforms including Windows, Apple and Android.