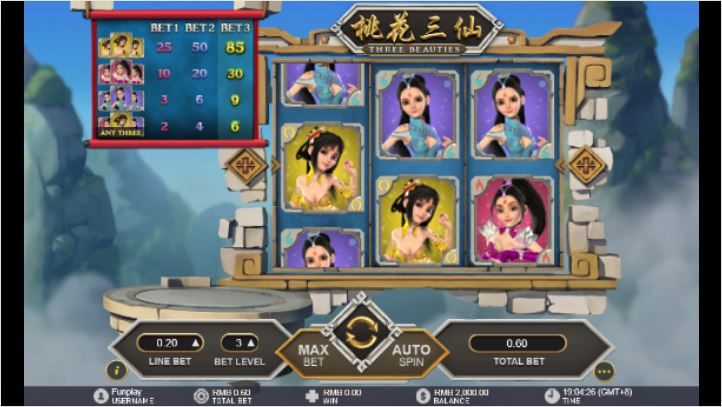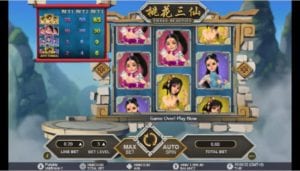 Three Beauties is a slot from Gameplay Interactive. It takes place over 3×3 reel grid and it has only one payline. The game is a simple slot and it does not have any extra features.
Slot Machine Three Beauties Online Free
The game is based on oriental theme but it does not have any whistles or bells that are attached on it. It is the classic 3 reel game and to win, the player only requires getting 3 symbols.
The icons of the game start with 3 young girls and they are from the title. The game does not have any wild and there are no bonus features to expect.
Even if the game may look simple, the developers were careful when it came to details. The game is found at the top of the great mountain and it looks as it is in China. There are ancient stones that were a part of a temple and they look as if they float over the clouds the surround the reels.
Symbols
The game has three symbols in the form of the young women and each one of these girls has a unique color that can be used to identify her. When they form a winning combination, they became animated. One has a purple background, another red background and other one a yellow background.
The sounds of the game are impressive, mostly taking into consideration that it is just a simple game. There is a traditional music at the background which prevents the game against becoming boring.
The bet can be set in any of the level 3 available. The line bet can start at 0.20 and each to 1,500 for each spin. For level 3, the bet may start at 0.20 but it can reach to 4500. This betting range appeals to any player.