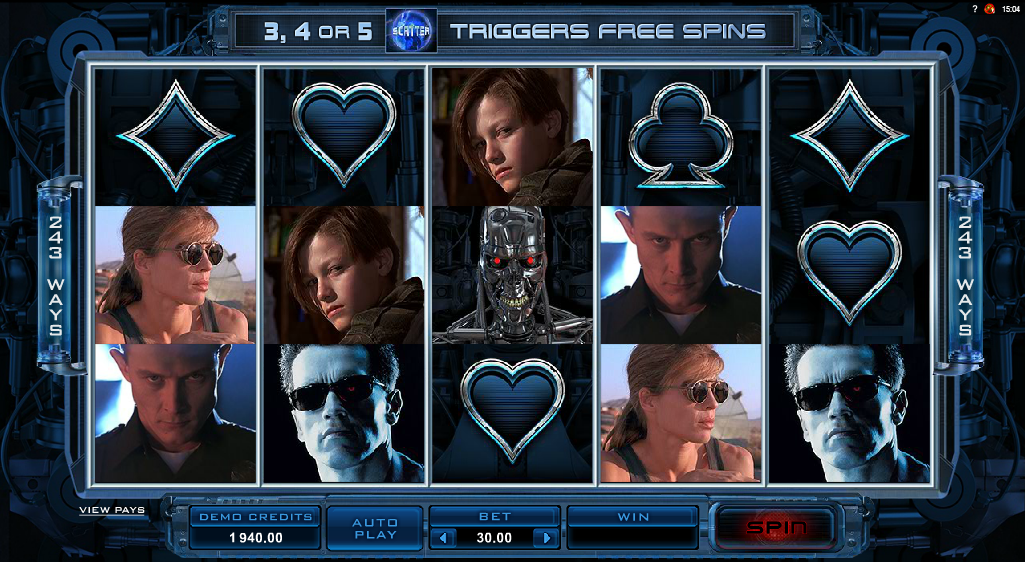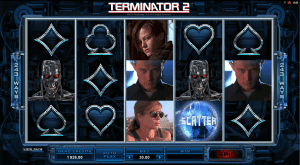 Terminator 2, as the name suggests, is a game revolving around the theme of the popular Terminator movie series. Microgaming has managed to integrate Terminator theme with slot machines to create a really outstanding free online slot game. Basically, this slot game revolves around spinning the 5 reels and can be won in 243 ways. The betting size can be easily adjusted as per the gamer's preferences.
Free Slot Terminator 2
The game has several bonus features such as the free spins bonus round where the gamer not only gets free spins but a total of 1,024 ways to win the game. This is possible because of the addition of an extra row on all the five reels along with the 'all way' format which the game follows. Apart from this, this free slot machine game also has features called T-800 Vision through which one can analyse the symbols to search for winning combos and the T-1000 Vision where the symbol represented by Robert Patrick, the villain of Terminator 2, the movie can be converted into any other symbol to make winning combinations.