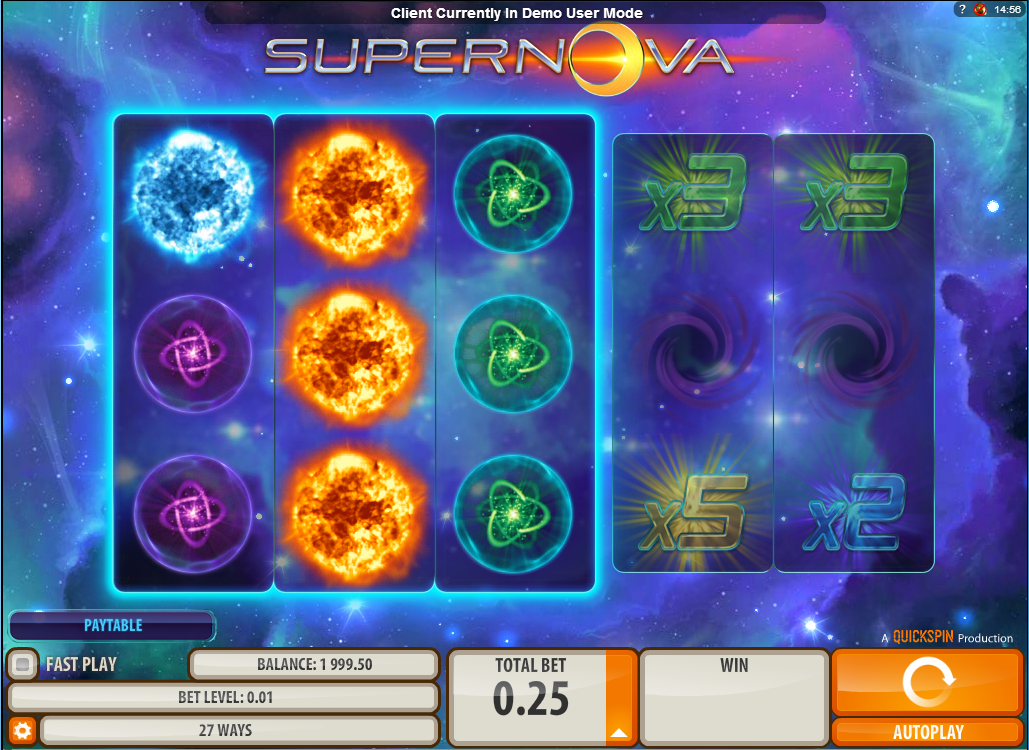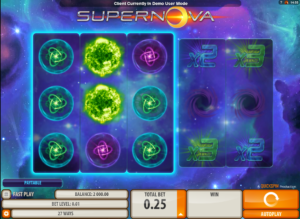 Supernova is a three reeled free online slot game with 27 pay lines and revolves around a space/ science theme. The symbols in the game are made of atoms and burning suns in different colours which add to the atmosphere of the game. The game is actually different from other slot machine games because with each winning combination, the gamer gets a chance to multiply his winnings. If a winning combination is achieved on the three reels, then the fourth reel will start spinning to determine the multiplier which can be between 2X and 10X. Further, if the gamer is lucky enough, the fifth reel will also spin to add a second multiplier to the winnings to beef them up even more.
Supernova Free Slot Machine
This free online slot game also gives the gamer some control over the spinning reels. The gamer can actually stop the spinning reels manually by pressing a button if he feels that he can get a winning combination at that point. With only six different symbols, it is extremely easy to get a winning combination with almost every spin.