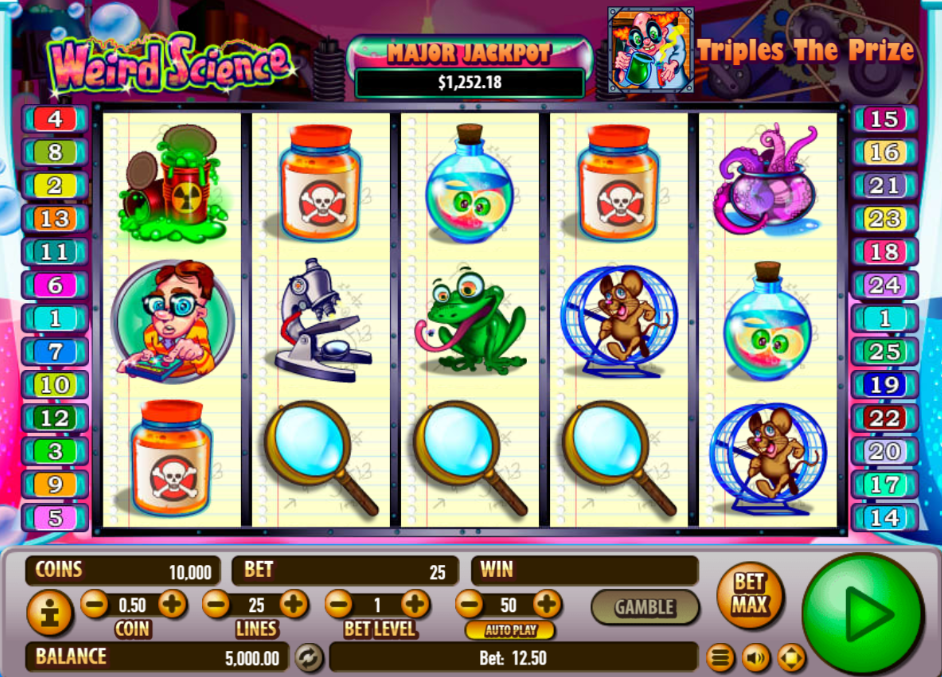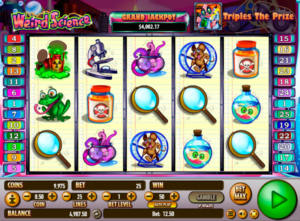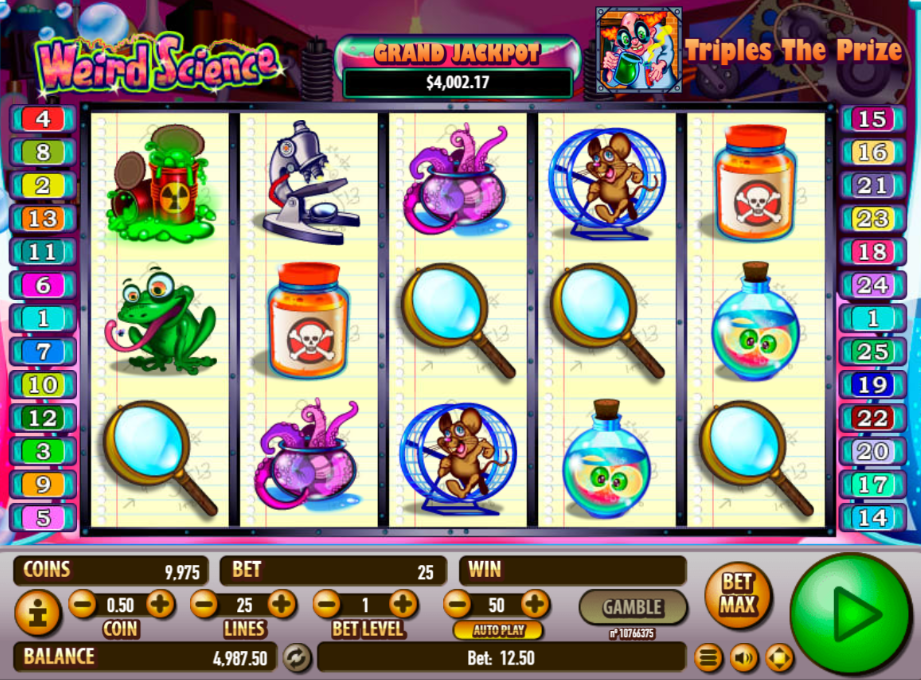 This is one of the most hilarious free slot games I have ever played. This is a creation from Habanero team and they are one of the best free slot machine developers in the world. From the background of the game to, graphics, animations and symbol sets, everything included in this game are related to a mad house of a science lab. There are mad scientists, weird looking lab creatures and other stuffs which are also designed with a funny appearance. Obviously, this particular lab does nothing else but performing weird science tests. Obviously, some tests result only explosions. None of these fail tests give us players any negative results. In fact, even explosions of this weird science lab generates prizes for players.
Slot Machine Weird Science Online Free
Besides, this is also one of the most colorful free slot machines ever built. Animations are quite lively too. Graphics are cartoon like characters and stuffs but definitely matching the plot of the game. Overall, the first impression this free slot game produces is definitely brilliant. There are 5-reels and 25 win lines connected to this amazing free slot machine. Controlling these is the basic thing to do when playing the game. Actually, the game controlling process is pretty easy thanks to the well-designed control panel which is located in the bottom of the screen. The size of the bet can be controlled by changing the coin size or the number of activated pay lines. Changing these also effects the size of the prize. Autoplay option and the maxbet option are also available.