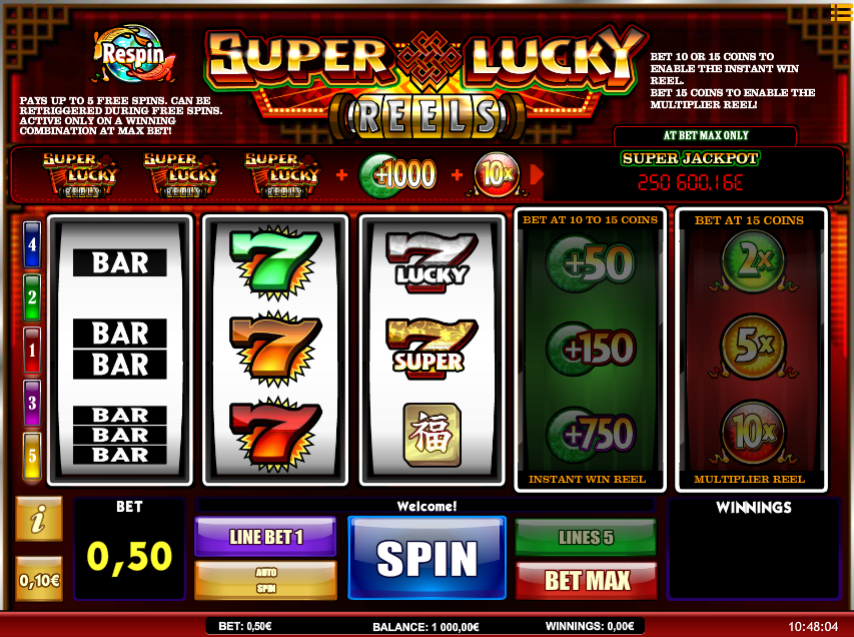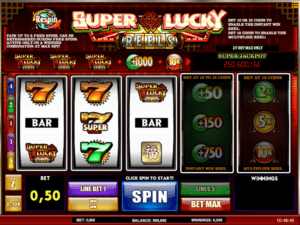 Few people might say that the Super Lucky Reels is a 3 reels game while others might say that this one is a 5 reels slot machine game. The reason is, this slot machine game has the symbols that only appear on the first 3 reels. The additional 2 reels will increase the size of win. The first choice when playing this game is the line bet number. If you select between 1 to 9 and then this free slots machine game will simply become the 3 reel slot machine game. The line bet of 10 will bring in the 4th reel of action. But there are 15 line bets available, which brings the 5th reel into action. It is recommended that you play all the 15 reels.
Slot Machine Super Lucky Reels Online Free
To win, you will need to land three symbols in a row. The highest paying symbol is the super lucky reels which offer 4000 coins. Then comes the Mahjong titles which will offer you with 2500 coins and then comes the Super 7, the Lucky 7 and then the standard 7s. There are other symbols within the free slot game like the single, double and the BARs. You will get the win if you can land up a combination of 7 symbols and the combination of the BARs. The fourth reel has got four different symbols on it. Each adds some value to win amount. The symbols will add 50, 150, 750 and 1000 to the wins. When you receive a win the 4th reel will add a value to it.