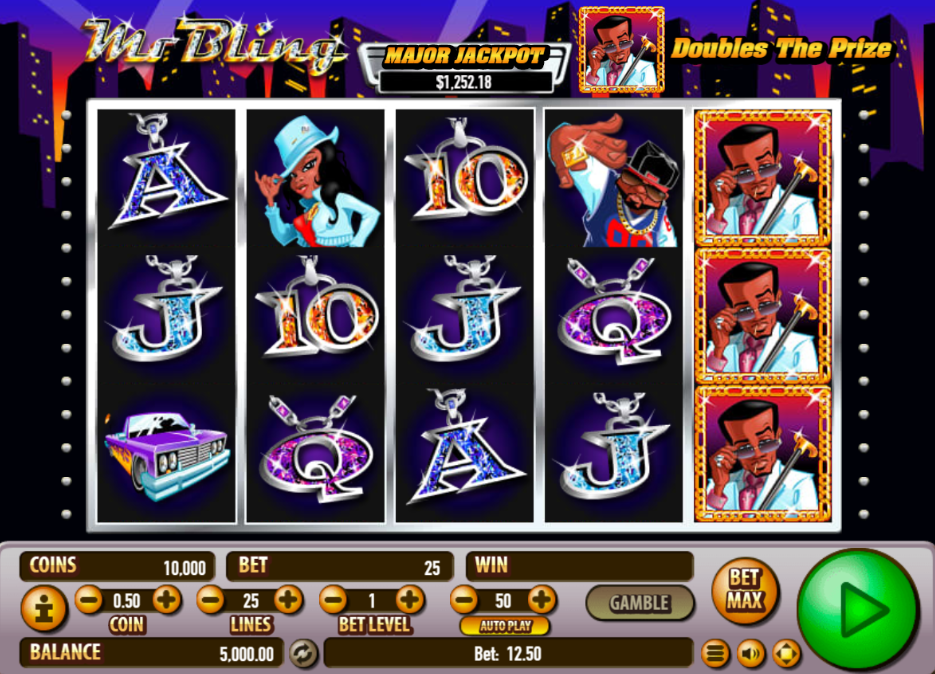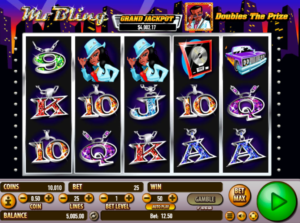 Mr. Bling is a super cool free slot game which is inspired from Hip-Hop and rap music. Actually, Hip-Hop and rap is not just music but a revolution of music culture which took the world by storm around 1980s. Legends born such as 50 Cent, Ice cube and Tupac because of Hop-Hop and rap music. Thanks to Habanero's game Mr. Bling all slot game lovers gets a chance to have a taste of a life of Hip-Hop and rap super star. While in the process, the players also get a chance to win some fabulous prizes as well. The whole game is superbly designed to represent the world of Hip-Hop and rap. Even the numbers and letters are designed to remind us of a cool Hip-Hop and rap concert.
Slot Machine Mr. Bling Online Free
Oher than these letters and numbers, this super nice free slot machine also has theme related items such as dancing girls, flash cars, platinum records and some other items. The game play is pretty cool too. It is super easy. Even a novice player can understand the process of the gaming control without getting into least of troubles. The interface of the control panel is located in the bottom of the screen and it is really user friendly. One can use this control panel to change the bet size, coin size and number of pay lines activated. The prize doubling gambling feature is also located inside of this control panel. This free slot is a 5-reel slot game with 25 pay lines max. The wild symbol is the symbol of Mr. Bling. The scatter symbol is the symbol of dollar.