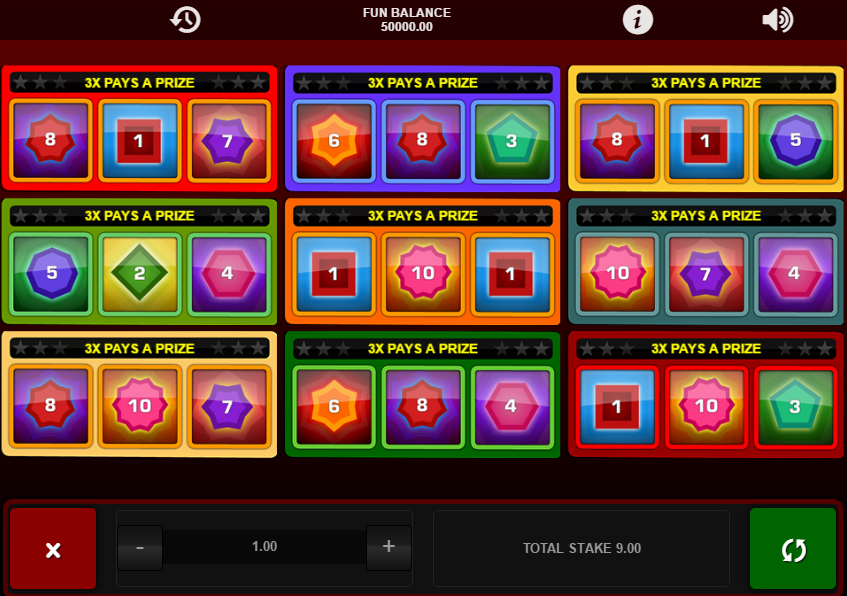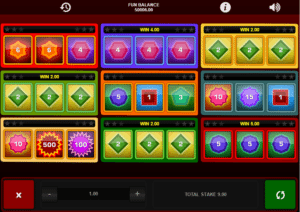 Jackpot 3×3 is a very interesting free slot game. It is also one of the simplest free slot games in the market. This amazing free slot game is driven by a very simple set of rules. It does not have those complicated features which we find in many modern free slot games but is capable of providing entertainment equally or perhaps even more. Even the graphics are simple and 2D. But it does not decrease the thrill or excitement of the game play. The beginning of the game is as same as any other simple slot game.
Slot Machine Jackpot 3×3 Online Free
First, you set a wager and then push the spin button. There are actually 9 pay lines here in this free slot game. Which means there are 9 extended chances for you to win a prize after hitting the spin button. The size of the prize actually depends on two factors. First, the size of the bet you made; next the type of symbol you get in the pay line. All symbols of this game are represented by numbers. Other than numbers, these are also some powerful multipliers in this amazing free slot game to boost prizes.