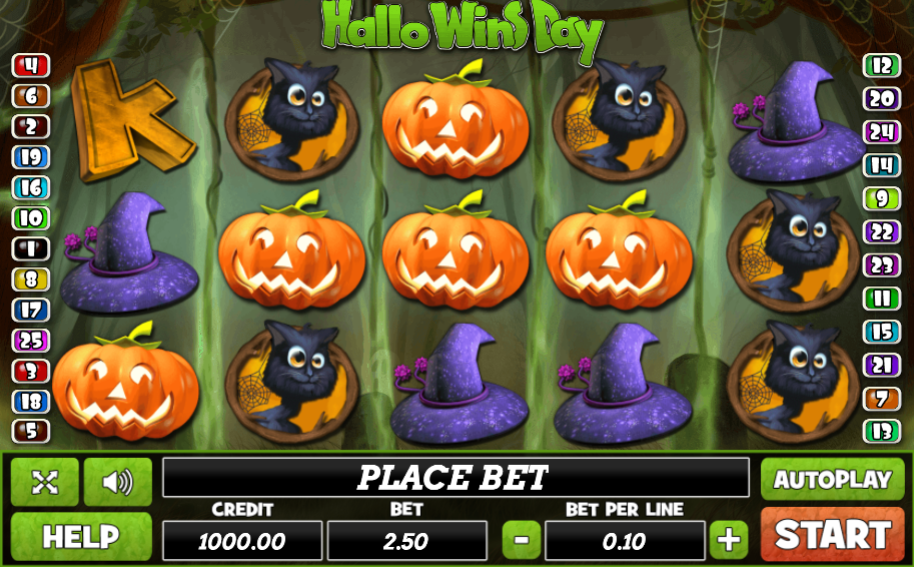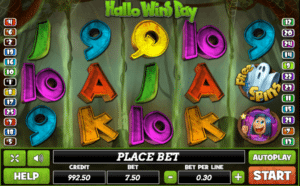 Hallo Wins Day free slot is the game that will take you in the Halloween period and it is developed by Play Pearls.
Slot Machine Hallo Wins Day Online Free
Even if the game can look as if it is for Halloween period, it is available any time of the year and it is made up by 25 paylines and 5 reels. The game is based on how black cats are lucky.
There is a black cat in the game and it looks disheveled and stray. The symbol can help to win over 1000 credits. However, the win is based on how much you have set as a bet.
The other symbol which is better than the cat, it is blue haired cat which and it is worth 500 credits. The game also has special symbols which are for bonus, wild and free spins.
The wild can replace other symbols but not the featured symbols. This is to help in making the winning combination for the player. The wild will offer even more when it takes place with the free rounds. To get the free spins, the player should activate three ghosts and the player is capable to get only 40 spins.
The blood red candle is the bonus symbols and it takes the player into the abandoned part of the game and there is a multicolored wheel which promises the player to get the prize. The rules of the game look simple, you have to spin and then to collect a reward. However, this looks as hit or miss game since only luck can help the player to get the wins he wants.