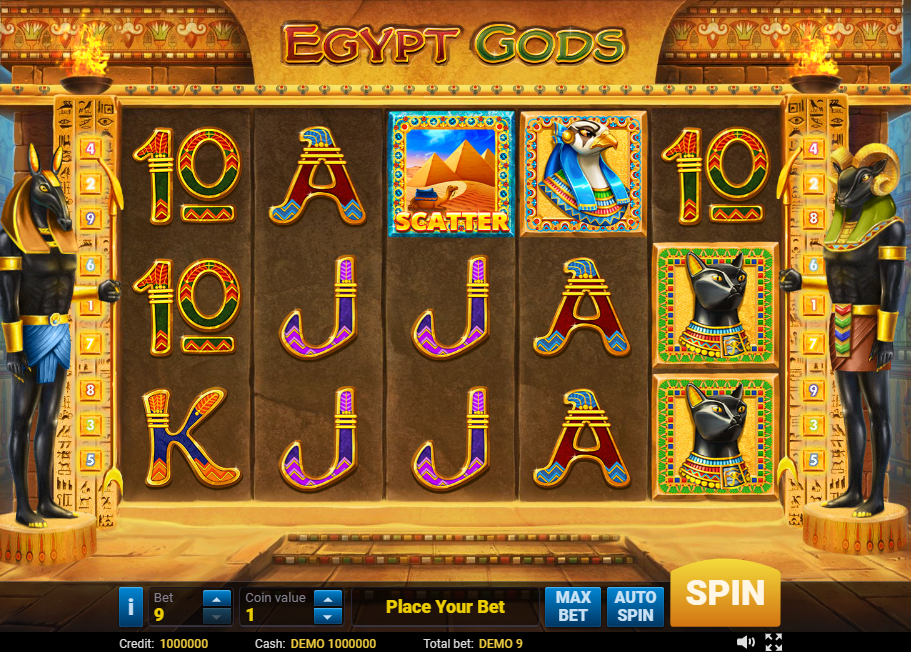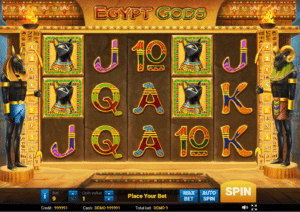 Egypt Gods free slot online is about the ancient Gods of Egypt which were the mix of human bodies and animal heads but these creatures are not worshiped by now. However, the online casino still reveres these gods and this is because of how popular the topic is. This game will take you deep in an ancient tomb and you will find beautifully designed symbols which will unlock its secrets and it leads to generous payout with special free spin game.
Slot Machine Egypt Gods Online Free
This game is set on 5 reels, 3 rows with 9 paylines. The player needs to get 3 symbols in order to win but high valued symbols can bring a win when they are only 2.
The players who want to try out the game before they pay their money, then they can use free version but if they want to pay money, the minimum bet is 0.09 for each spin.
The reels are surrounded by a richly decorated tomb and it is filled with carved columns, flaming torches, hieroglyphs and some statues made in black stones are standing the guard at each side. If you want, you can keep the voice down or you can enjoy the jingle which accompanies the spinning reels.
The game symbols are Q, J, A, K and 10. Other symbols are based on Egypt God, there is the Bastet or Cat like creature, Ra; the eagle god and wolf headed Anubis. Other symbols are Eye of Horus which is the highest paying symbol of the game. The highest reward is 5000x.