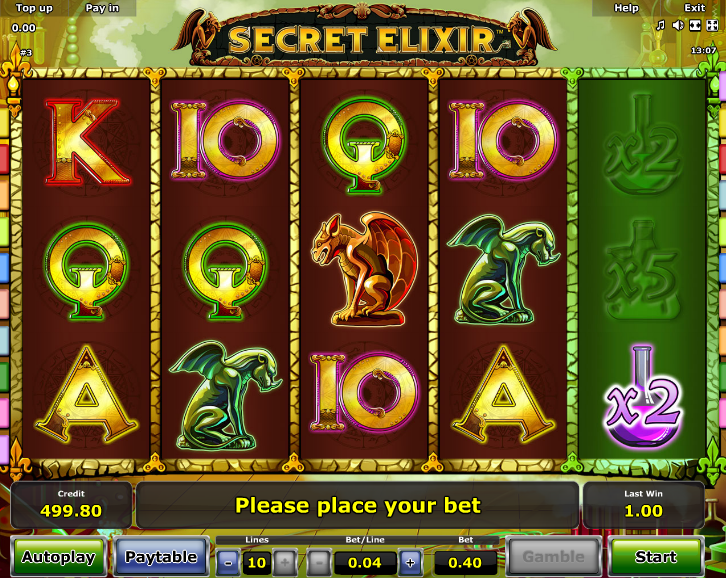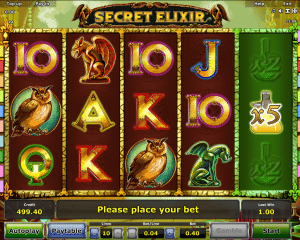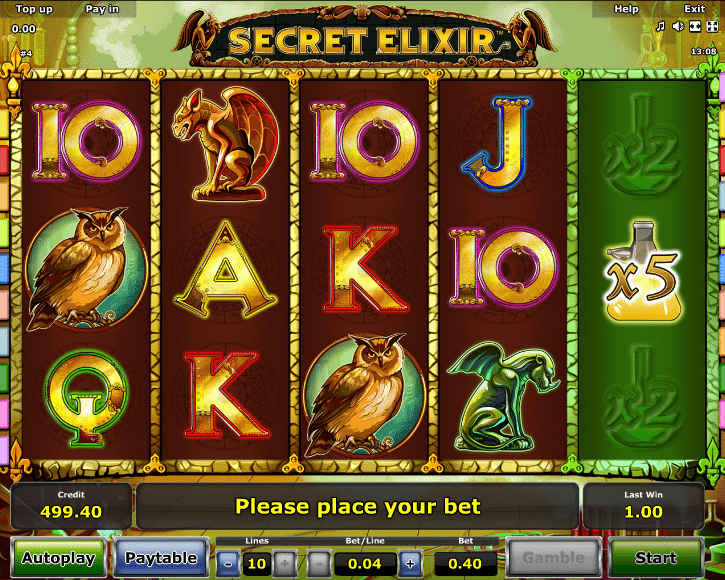 Turning any base metal to gold is what is called the "Secret Elixir". This is what this slot machine game is based on – it can turn your cash into invaluable gold metal and make it count. At least that is what the free online slot machine promises us to give. It offers multipliers up to 20 times. Containing bonus rounds and 1000x jackpots, this game has plenty of reasons to make us believe that it will live up to its promise. There are bonus rounds too – which are triggered when you get three or more of the scatter symbols on the slot. You can check the pay table to know which symbol pays how much.
Secret Elixir Free Online Slot
Secret Elixir is a game where Novomatic has tried its best to do something different – and come up with a unique theme for the slots and to a certain extent it has achieved that. But that is not why we would recommend you this slot – the reason we ask you to play it is because of its high RTP rate.