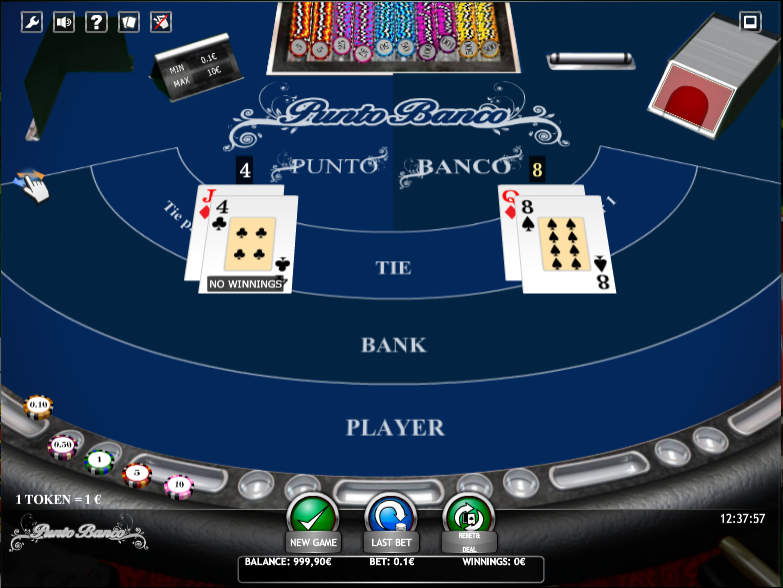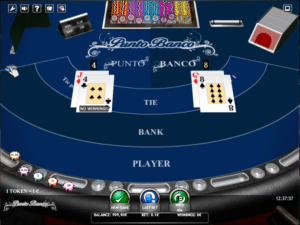 Punto Banco is just the digital version of the famous card game offered by IsoftBet. The free slot machine game follows the classic rules and it is really easy to play. The image of Punto Banco is realistic and you can start betting in minutes. You have to place a bet before you start the round and to do that you can go to the bottom left. There are four poker chips with different values ranging from 0.10 to 10. Click on the chip that you want to bet on and then click on the section of the table that you want to bet. You can also bet on the bank as a player and against yourself. It is also possible to bet on a tie and get the maximum prize.
Punto Banco Free Online Slot
Now you just have to click on the play button. The game will deal with the cards. You will get two cards, but according to the rules, the bank is sometimes forced to get three cards. After the round, you will have three options, click on the "rebet and deal" button. It will start a new round with same bet amount and section. The second option is click on the "last bet". It will start a new round with the same bet amount but allows continuing the bet on another section. And the final option in these free slots is the "new game" button. This will start a fresh round by resetting the options. You will have 1000 complimentary coins in the demo mode.