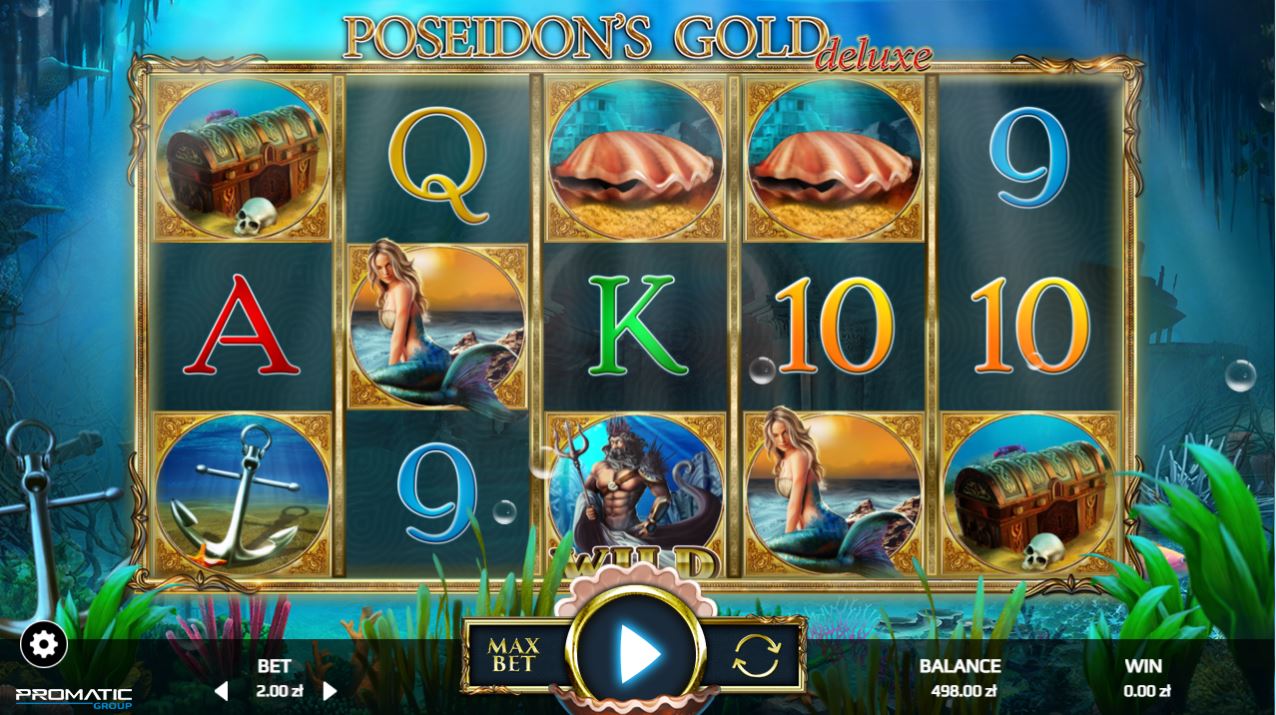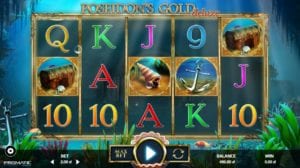 Poseidon is one of the most famous Greek Gods in the world of free slot games. In fact, there are many games based on this particular God and other Greek mythological characters. According to the Greek mythology, Poseidon is one of the most powerful Gods in Olympus. In fact, there are only two other Greek Gods who are similarly powerful to this God and he is also the God of the sea. He controls the treasures hidden underwater of the sea. This amazing game has provided us a path not only to explore the mysteries in the deep sea but also to collect some invaluable treasures hidden there.
Free Slot Online Poseidons Gold Deluxe
Poseidon's Gold Deluxe is a magnificently designed free slot game. The background shows an animated underwater environment and it is simply stunning. It is totally capable of providing us, players a feeling of underwater world like no other games does. Graphic designs are also exquisite. There are very lively and almost all graphics are somehow related to the kingdom of the Sea GOD Poseidon.
This very colorful and very attractive free slot game is a 5 reel game with only 5 fixed pay lines and 3 rows. The number of activated pay lines could have been higher. Anyway, thanks to other configurations, this game is still capable of providing wins to keep players happy and satisfied. The RTP is also around 97% and you can definitely expect frequent wins. There are 13 symbols in this game and most of them are somehow related to the theme. Anyway, there are some letter symbols as well. These symbols does not provide big wins but smaller wins more frequently in order to prevent players from losing too much money.
There are two special games in this game. These symbols are the keys to open the world of bonuses for the luckiest players of the game.