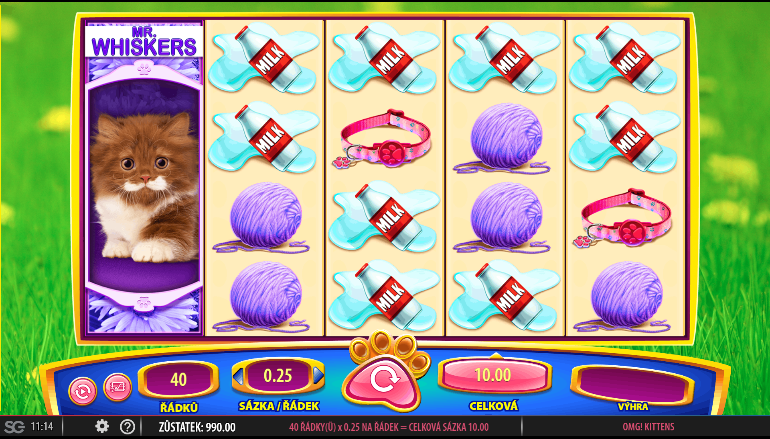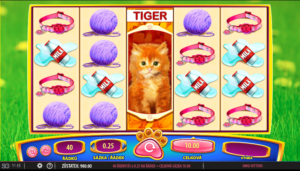 "Omg kittens" is one of the most adorable free slot games available online. The game is all about cats. For me and most people in the world, cats are the most lovable creatures of all. That is why this game has gained so much popularity ever since it has been introduced to the world of online free slot games.
Omg Kittens Free Online Slot
Graphics and animations are very impressive in this game; very colorful too. In fact, the interface is so attractive and persuasive; one can play the game for hours without getting tired or board. There are so many cats among the symbol lot. They even have names. These lovely cats are also capable of granting very attractive prizes. Other than that, they also activate various bonus features of the game.
OMG kittens is a fun intended free slot machine. There are no complicated slot features in this game. As most of regular online slots, this game too has only 5 reels. There are also 40 paylines to expand winning chances. The betting range is an acceptable range for all levels of punters. (0.4 – 100 coins per spin). Winning is so simple in this free slot game. After selecting a stake, all you have to do is pressing the spin button; you need at least 3 identical symbols across a pay line to win a prize. The size of the prize depends on 3 factors. (The type of the symbol, the size of the stake and the number of symbols you get across the pay line).
Tiger, Bubbles, and Mr. Whiskers are the most important Cat symbols in this free slot game. These cats are the keys to open biggest jackpot prizes for this game. Each cat fills an entire row when even they appear on the reel set. You need at least three of these cats across the reel set to win one of those bigger prizes. The prize goes higher when there are more cats on the reel set. These cats also activate free spin bonus round; but you need the bonus symbol in the 5th reel to complete this lucky task.