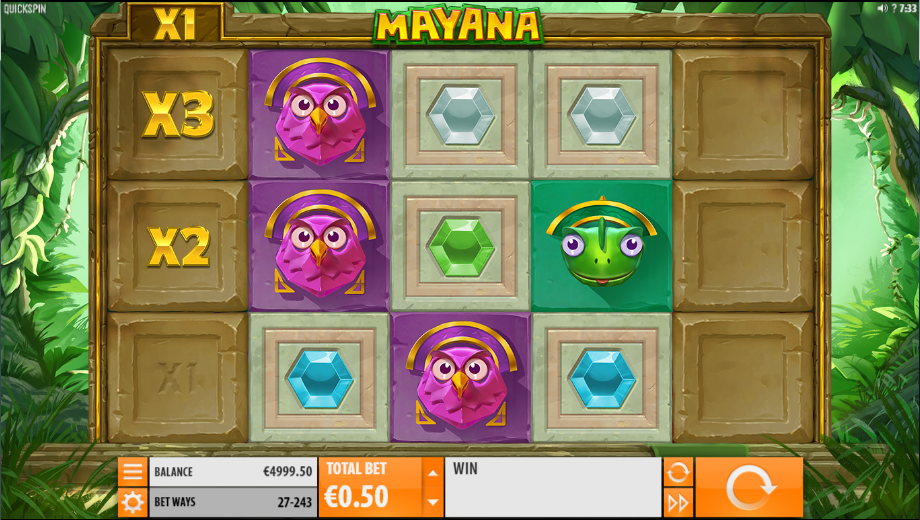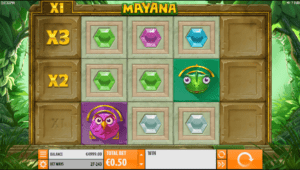 As the name suggests, Mayana is an online video slots game based on the Mayan theme. The game aims to take you on an adventure in the Aztec jungle as you explore its features and discover various gemstones and tribal masks. Its green and leafy background are just perfect. The game is filled with tribal imagery, and with a minimum stake of 0.25 per and a maximum of 100 per spin, you can take part in this fantastic game.
Slot Machine Mayana Online Free
So, what is Mayana like? The game is built on a 3 X 3-reel grid and offers its players a 27 pay-line to start with. As you start, the game will have two outer reels, but they will be locked. As you play and hit endless winning combinations, the outer reels will be unlocked. Once unlocked the reels become 3 X 5 and your winning options rise to 243. Its essential features such as Mucho Mayana and Re-spins can help you win some serious cash. Mucho Mayana can give you a payout of 20X your stake.
Mayana has numerous symbols from the Mayan civilization. A few examples include purple birds, yellow leopards, red monkeys and green frogs. Other important characters include gemstone and the tribal mask. However, the game does not have scatter or wild symbols. It still comes with a bonus feature which gives the player 27 more ways to win. Characters with high value are the Mayan mask with different colors.
Mayana slot game promises its players an RTP of 96.63% and will be an excellent game to try out if you are looking for a Mayan themed mystery.