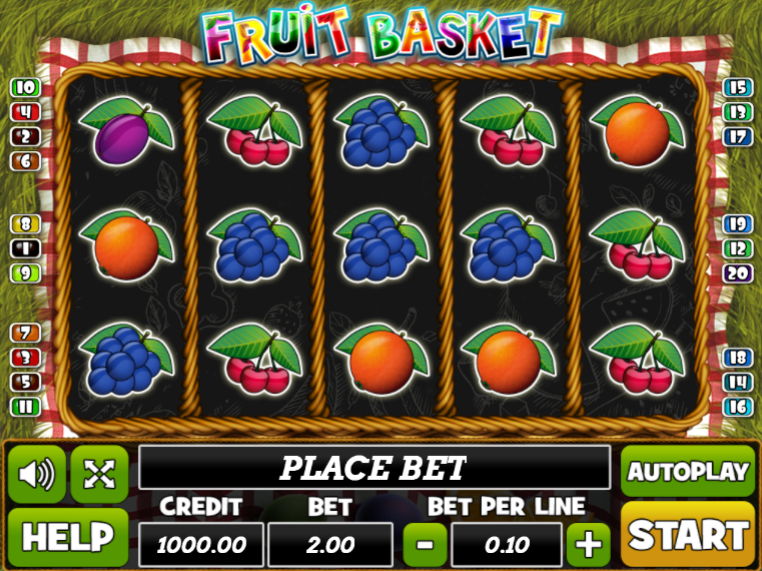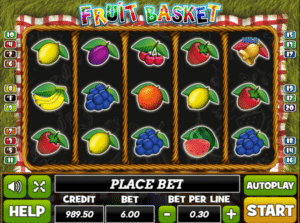 Fruit Basket slot machine is a game based on 20 paylines with 5 reels and it brings the sunshine spark full of fun and it is worth the name.
Fruit Basket Playpearls Free Online Slot
The game does not look too spectacular but it is cozy and fitting for the summer picnic. There is a quick image for the picnic basket at the blanket and the title of the game looks somehow funky. When the game opens, there is color lettering of yellow, red, orange, purple, blue and green. The background of the game takes place over the grass and there is blanket that gives some extra color. The basket is giving the boundary on the reels. There is a number of the lines at each side and there are extra that are coming with the diagram at every paytable. In the paytable there are 9 regular symbols. You can visit the paytable to know more about how much you can win with each symbol available in the game.
The fruits are developed to look simple but appealing at once. This especially since there is enough space within every symbol. The images fit well with the music.
With this game, you will not have a chance of choosing how many lines you want to play with. However, you can come up with the number of how much you would like to bet. It starts at 0.1 up to 2.00. The game does not features the maximum bet button but there is auto play option in case you wish to enjoy even more leisure time.