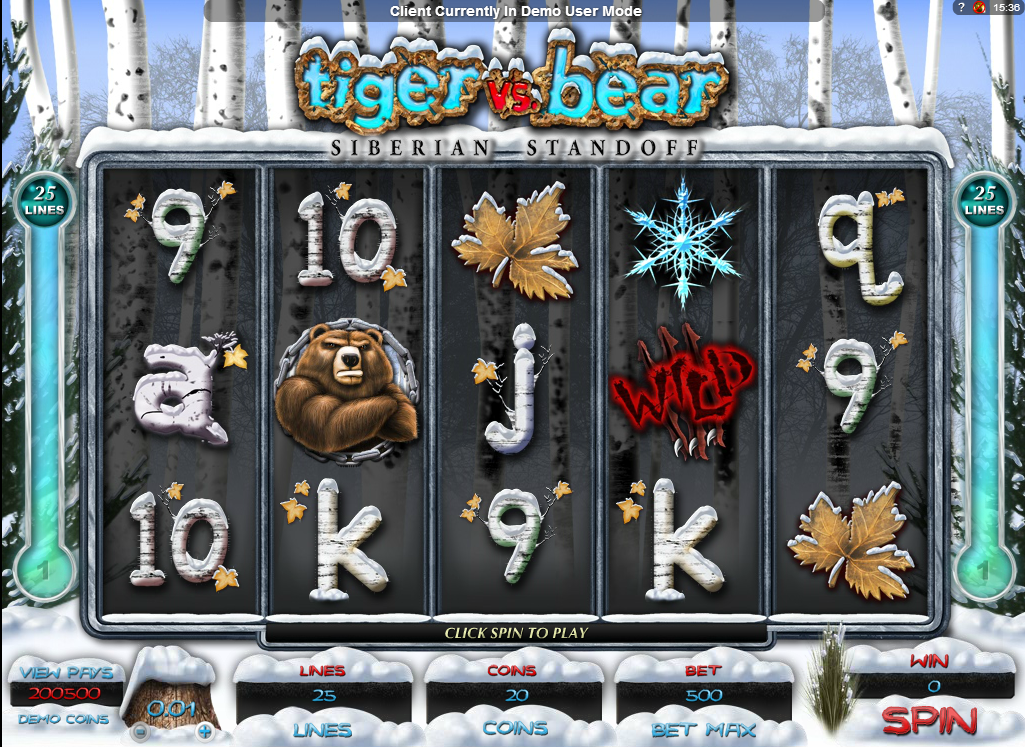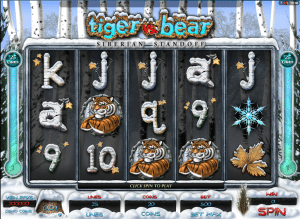 Tiger vs Bear is a free online slot machine game, developed by Micro gaming featuring 5 reels and 25 paylines. The theme of the game is Siberian wildlife, particularly the Siberian Tigre and the brown bears of Russia whose fights against each other are frequent and quite fierce. The game tries to some extent to capture the thrill and excitement of such a fight. However, the main highlight of the game is its lightning fast play and a good return to player percentage because of decent winning chances.
Free Tiger vs Bear Slot Online
This free online slot game has all the basic features of any similar game. Minimum coin bet per spin 0.01 while the maximum is 0.20 and there can be at most 20 coins on each line. There is also a decent jackpot of 30,000 coins to be won. Besides that, the game features a variety of bonuses triggered by Wild and Scatter symbols. Keeping in line with the theme of the game, there is also a bonus round which gives free spins and a multiplier and is triggered when a tiger lands on the 1st reel and a bear lands on the 5th reel.