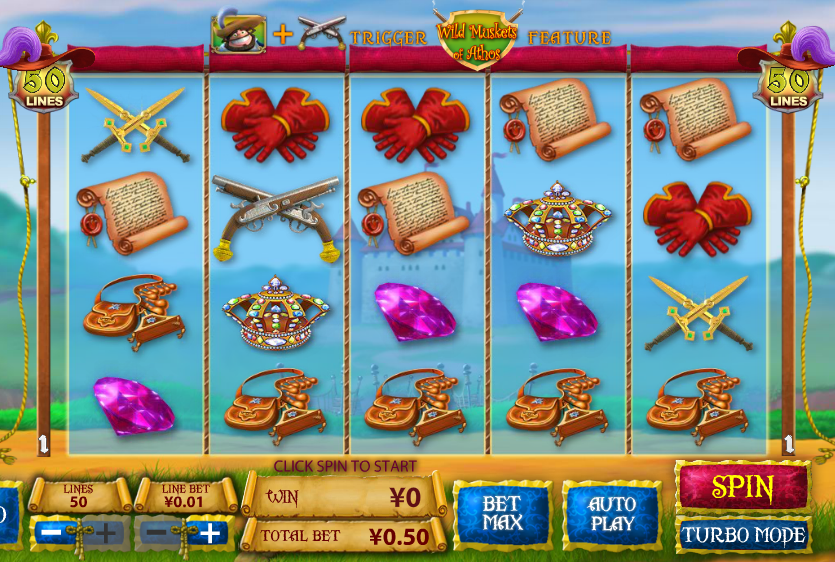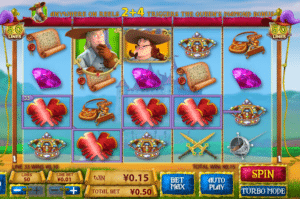 The three Muskeeters slot machine is the game based on the history of three musketeers; they are Aramis, Porthos, and Athos. There is also the fourth one called D'Artagnan. They are on the quest of finding the diamonds that were stolen from the queen.
Free Slot Online The Three Musketeers
The game is played on Playtech and it will take the players to the famous adventure where the four musketeers are looking for the diamonds that have been stolen from the queen. When D'Artagnan is found on the 2nd and 4th reel at once, the Queen Diamond bonus will be activated. You can make the pick in 5 stages. With the first stage, you are asked to have to pick any of the 3 bridges. When you pick a coin, you are taken to the second stage where you should choose between the Path stage, the Barrel stage and catapult stage. At the last stage, called Treasure Chest stage, you can find there the diamond of the queen and this offers the highest prize.
Game symbols
While playing, you can line up the 3, 4 or 5 symbols to win the prize. The themed symbols are amethysts, crowns, scrolls and gloves. The three musketeers are able to trigger a bonus game if they appear in a certain combination. With Pathos, you get Splendid Swords of Pathos feature, Athos, opens up Wild Muskets of Athos features, and Aramis opens up Golden Daggers of Aramis feature.
The game is based on 5 reels with 50 lines that can be adjusted. The bet starts at 0.05 up to 5000 coins.