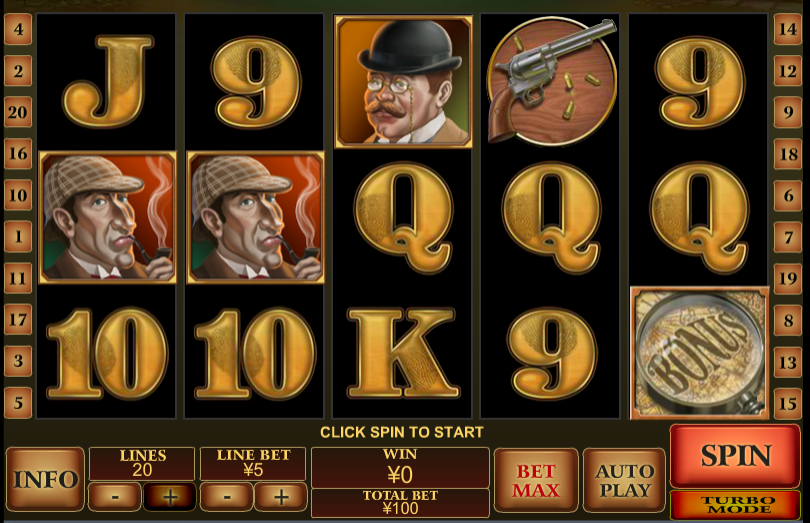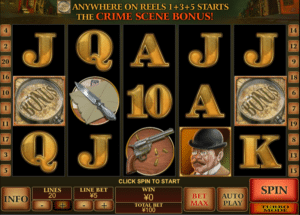 Sherlock mystery slot machine is a game found on the Playtech and it is based on the stories of Arthur Conan Doyle, which talks about Dr Watson and Sherlock Holmes who were taking care of mysteries in 19th centuries.
Free Slot Online Sherlock Mystery
The game is a typical game; it is based on 20 paylines with 5 reels. You are the one to decide on the number of the paylines you would like to play on. You can decide to play from one up to twenty. How much you bet for each payline can be adjusted from 0.01 up to 100 for each line. It means that the total bet is found between 0.20 dollars up to 2000 dollars.
Among the features of the game, there is an autoplay feature which makes it easy to play some number of the spins automatically. The game will also pause, when you trigger the bonus feature. The person who does not want to wait too long for the spins, then he can set the game into a turbo mode. The mode will reduce the spinning animations and it will give the results at once.
Game symbols
The game features the basic symbols and the characters that are from Sherlock Holmes book series. There are playing symbols that are found between the Ace and 10. The special symbols of the game include where Sherlock Holmes lived at 221b Baker Street. It is also the scatter of the game, there is also a letter opener, gun that has bullets, a magnifying glass which has Bonus word over it. There is professor James Moriarty who is a wild and Sherlock Holmes icon.