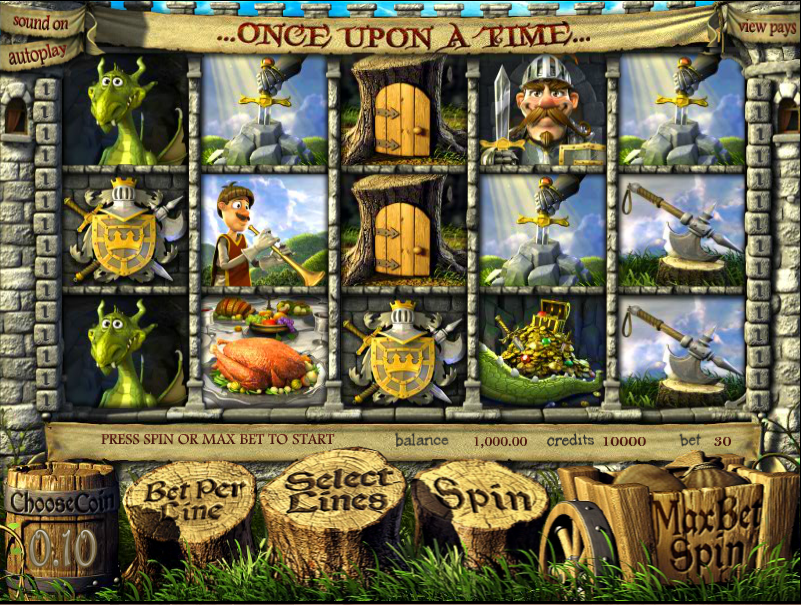 Yes, as the name suggests, this is a game based on the theme of the fairy tale. It has nothing in common with the popular TV show with the same name though. This game encompasses all the aspects of the fairy tale characters, which also appear as important symbols on the board. First of all the graphics of this game is of brilliant quality. It is a game designed in 3D so you can see the fairy tale scenario come to life on your monitor every time you open this game. Also, it is a free slot machine game which you can enjoy in the comfort of your own home. You can also try out other games of the same themes such as Miss Red and Enchanted.
Free Once Upon a Time slot machine game to play
While the game loads, you will be given an introduction of the game in a narrative tone. The narrative sets the tone for the game just right. This is a complex game of slots for advanced gamers.