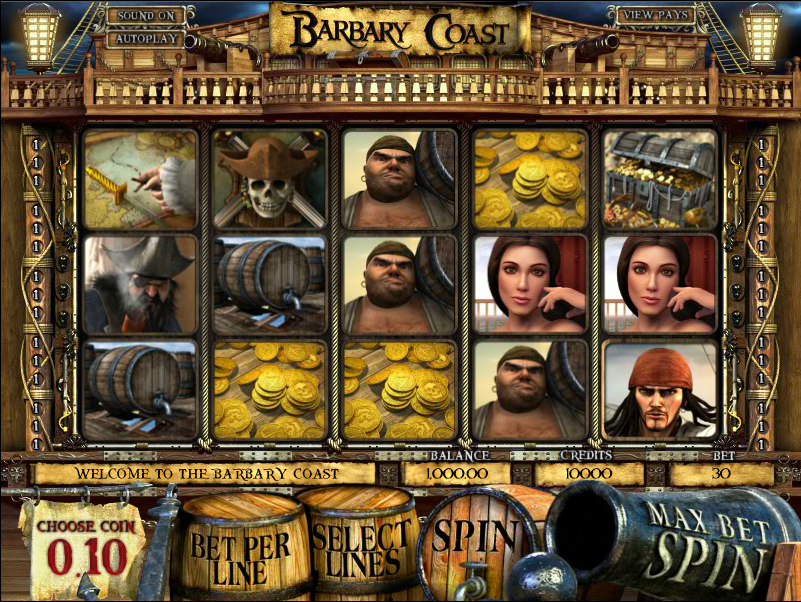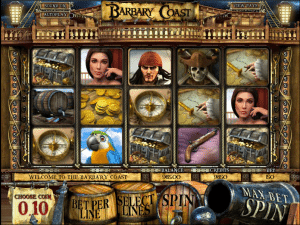 The "Barbary Coast" is a magnificent tale which you have to see to experience. When you first load this game, it will appear more than just a slot machine game. This is the beauty of the games made from BetSoft. These 3D games are a class apart and give competition to some of the best games of the same category. What's more? These games are for free. You can play them comfortably at any time just by clicking on them. At no point does this game charge you. All the credits and rewards are virtual. This gives the newbie player a good opportunity to earn some extra rewards. Some of the similar free slot machine games from BetSoft are Goldbeard and Lucky Pirate.
Free Barbary Coast slot machine game to play
The game features 5 reels and 30 pay lines. You will have to choose how many coins per line your bet is – depending upon which you will either win or lose your bet of course. The characters appear very lifelike.